Immunology and Microbial Pathogenesis students awarded at Van Liere Research Day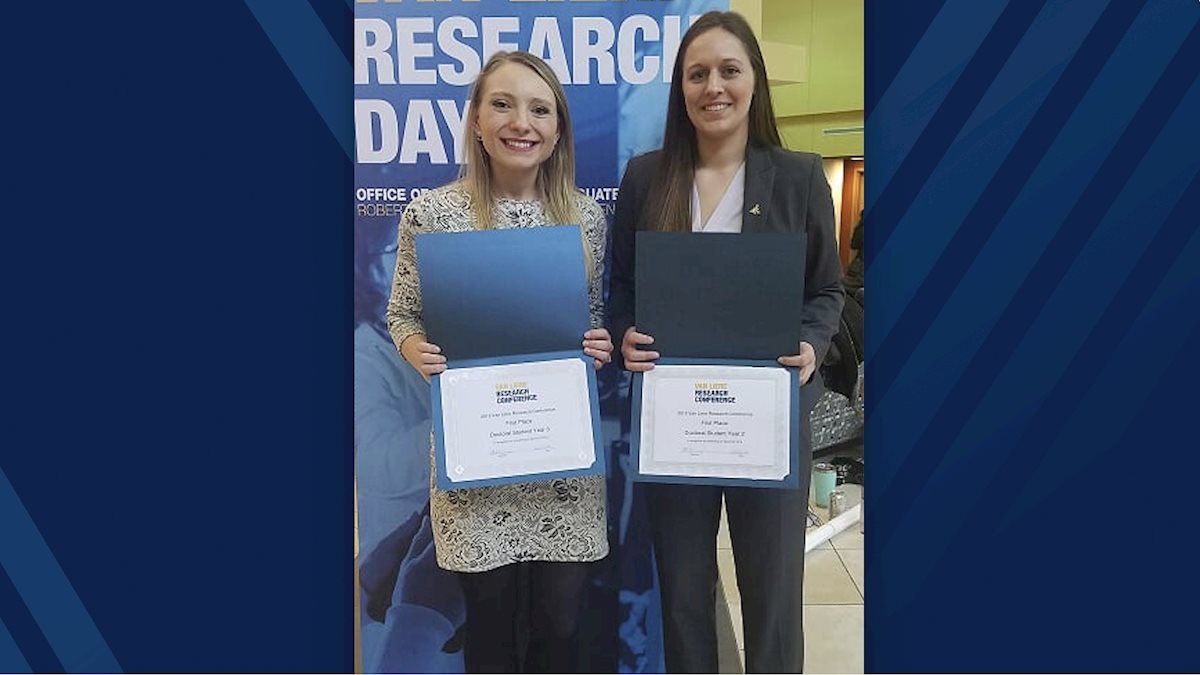 The 54th annual Van Liere Research Conference was held on March 21 - 22 on the Health Sciences Campus. This year, two students in the Immunology and Microbial Pathogenesis Graduate Program received awards for their presentations.

Savannah Sims, a third year Ph.D. Candidate in Dr. Gordon Meare's Lab, was selected as one of the graduate students to give an oral presentation on day 1 and placed first in the third year doctoral student basic sciences category for her poster presentation on day 2. The title of her presentation was, "Janus Kinase 1 Regulates Endoplasmic Reticulum Stress-Induced Gene Expression in Astrocytes."

Nicole Mihalik, a second year Ph.D. Student in Dr. Tim Eubank's Lab, placed first in the second year doctoral student basic sciences category. The title of her poster was, "Synthesis and characterization of PLGA/PEG-PLGA nanoparticles for the encapsulation of Granulocyte-Macrophage Colony Stimulating Factor."