Neuroscience students "Feed Our Brains" through elementary, middle school outreach program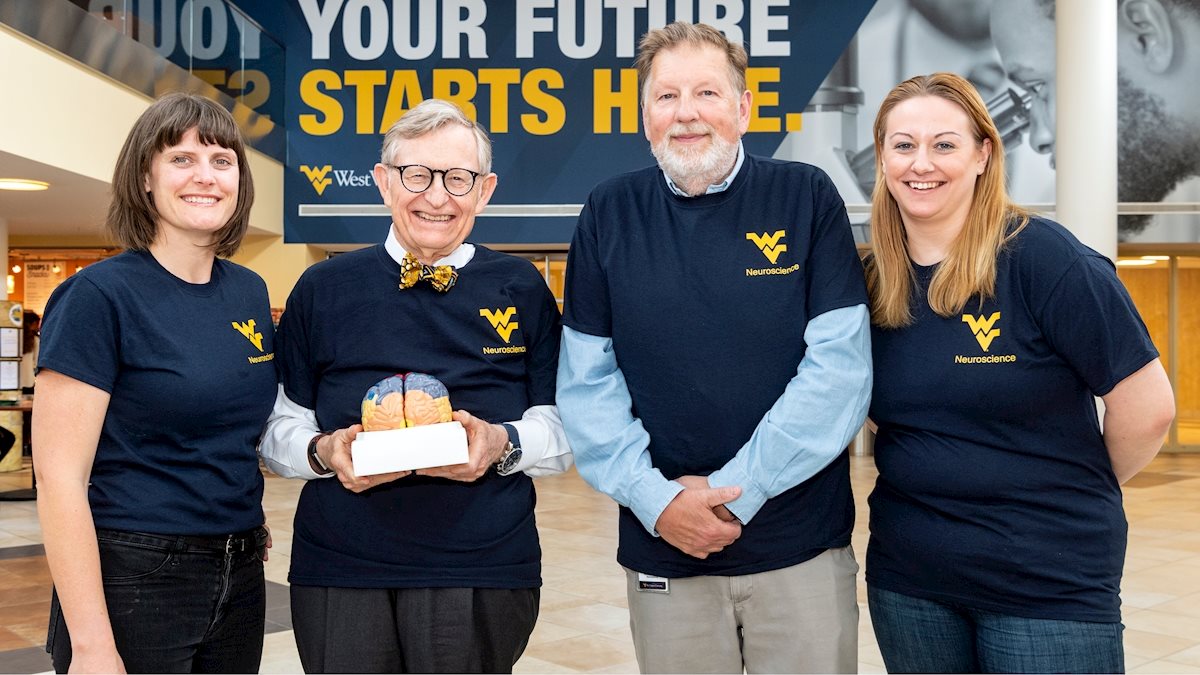 Students in the Department of Neuroscience at the West Virginia University School of Medicine are leading a campaign to raise money to pay off overdue student lunch balances at schools in the greater Monongalia area.
The "Feed Our Brains" campaign is part of a larger outreach program aiming to teach elementary and middle school aged kids about neuroscience. WVU students plan neuroscience-related games and activities that help the children learn about their brains, and how food is important for typical brain development and function.
"Tiffany Petrisko and I set out to broaden the beneficial impact of our community outreach program," Elizabeth Engler-Chiurazzi, research assistant professor in neuroscience, said. Petrisko is a graduate student in the neuroscience program.
"We identified childhood hunger as a critical issue facing our state that has profound impacts on brain development and academic performance," Engler-Chiurazzi said. "To date we have raised more than $2,500. This allowed us to recently make a $1,000 contribution to Monongalia County Schools, and we hope to make additional larger contributions in the future."
As part of their donation, the neuroscience department hosted a Brain Day for approximately 100 fifth-graders in Monongalia County. Students had the opportunity to learn about the nervous system, the function of a brain cell and how the food we eat impacts our brain health.
Those interested in supporting "Feed Our Brains" may make a gift through the WVU Foundation. For more information on the campaign, contact Erica Stewart.