School of Medicine faculty invited to 2020 M.D. White Coat Ceremony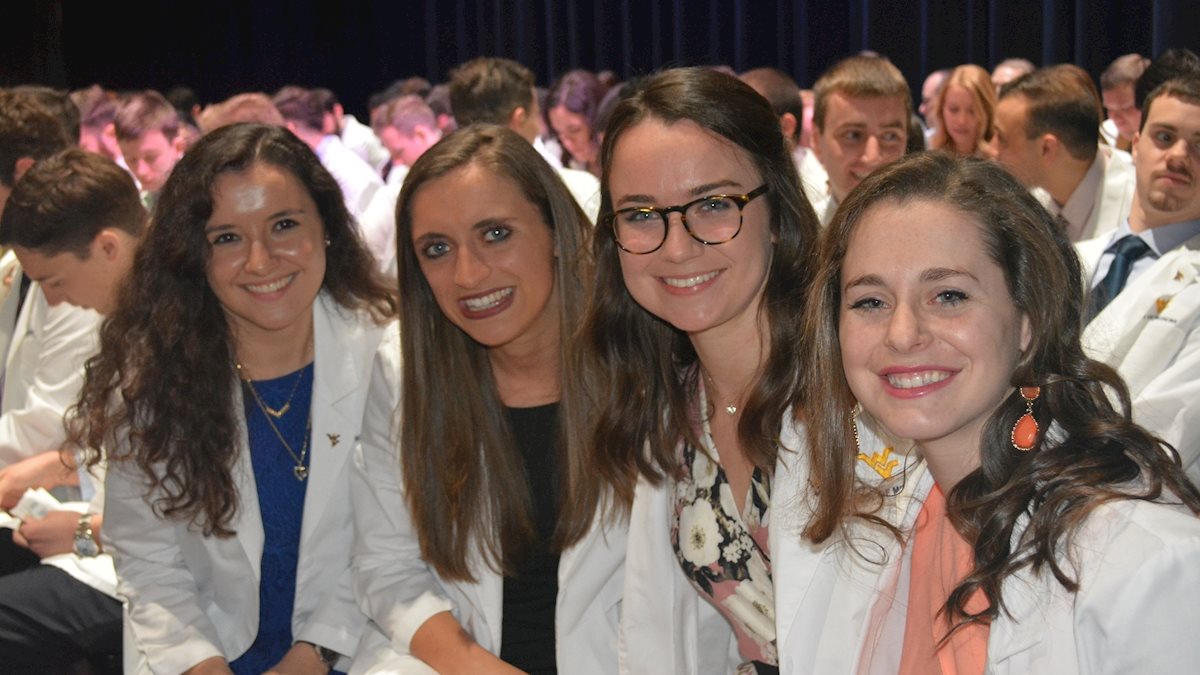 West Virginia University School of Medicine faculty are invited to attend the John W. Traubert White Coat Ceremony to be held Saturday, March 21 at 3 p.m. at the Creative Arts Center in Morgantown. A reception for friends and family will follow at the conclusion of the ceremony and will be held at the Erickson Alumni Center.
The ceremony is designed to help second-year students reaffirm their reasons for choosing medicine as their lives' work as they transition from academic mastery to patient care. Members of the Class of 2022 will receive their coats, pinned with the Flying WV logo and notes of encouragement from faculty members who sponsored them.
Faculty who choose to participate are reminded to arrive no later than 2 p.m. with their white coats. RSVP with this signup form.
For faculty interested in sponsoring a student, which includes recognition at the ceremony and the opportunity to write a note of encouragement for a member of the class, sign up is available at this link. Additional questions can be directed to the Alumni Affairs office at 304-293-5110.