WV STEPS announces recipient of the David H. Wilks Memorial Award for Excellence in Simulation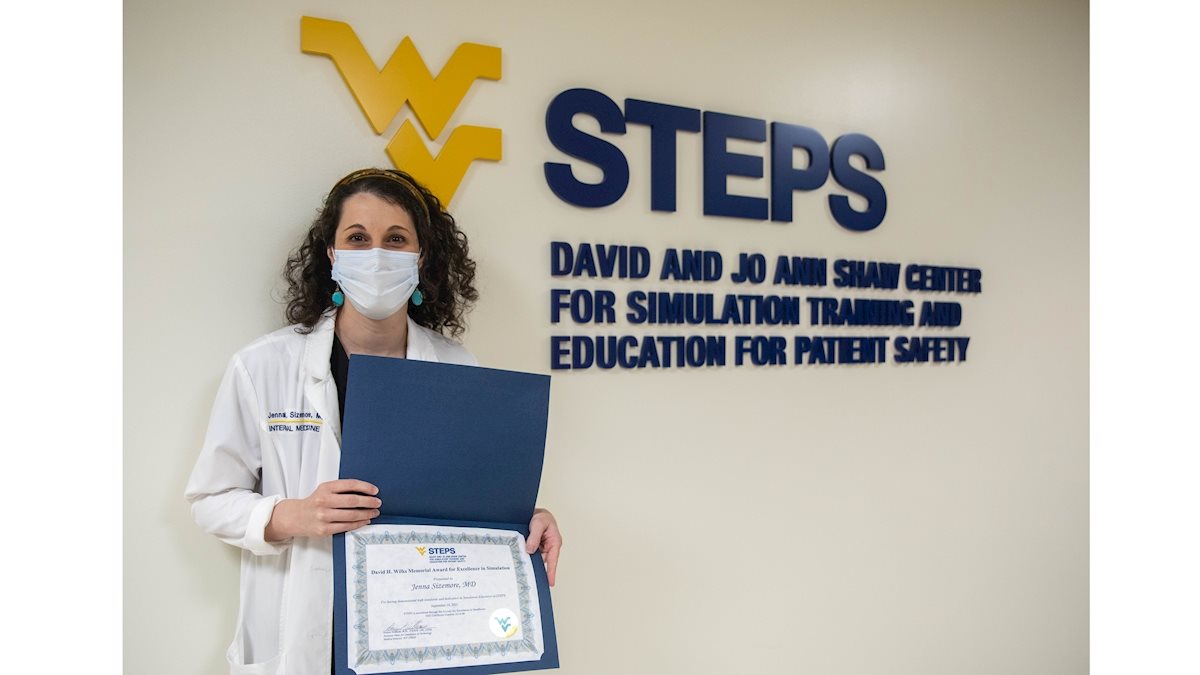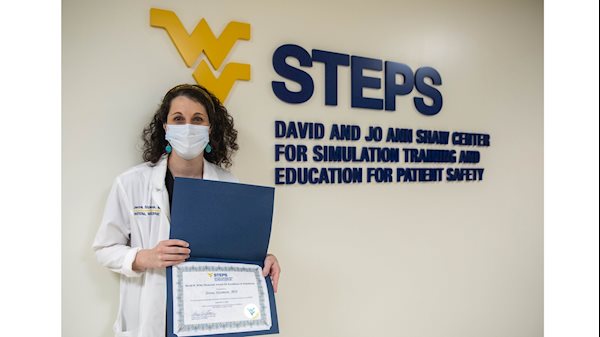 Dr. Jenna Sizemore, MD, has been named the first recipient of the David H. Wilks Memorial Award for Excellence in Simulation.
The award was created in honor of the late Dr. David H. Wilks, who led the foundation of Simulation Training and Education for Patient Safety (STEPS) at West Virginia University (WVU) Health Sciences. The objective of this award is to acknowledge the dedication of faculty who set high standards in teaching and learning at STEPS.
"I think it is really important that we start recognizing efforts in healthcare simulation because it is important that it is taught," said Sizemore, an assistant professor with the School of Medicine. "I think simulation is going to increase as we move forward, especially in terms of the pandemic."
Sizemore has been affiliated with STEPS since she started as a faculty member for the Department of Medicine in General Internal Medicine. Sizemore was tasked to revamp the simulation curriculum — she created different simulation activities for internal medicine residents, medical students and transitional year students.
Sizemore teaches students in the STEPS Center, and this award exhibits the excellent job she has demonstrated while utilizing principles of simulation.
"This award was established because we wanted to honor the late doctor, Dr. Wilks, who was one of the founding members of the STEPS Center," said Lee Ann Miller, Assistant Director of Education at STEPS. "Dr. Wilks was very invested in education so we thought a nice way to honor his name would be to award a faculty member based upon exemplary simulation education as noted by their peers."
Dr. Wilks was nationally recognized as an excellent educator and his passion for simulation was instrumental to STEPS values today.
STEPS plans to continue soliciting nominations during the month before Healthcare Simulation Week. Award winners will be announced annually.
STEPS is a state-of-the-art center for experiential learning, simulation and patient safety. By providing a safe learning environment with fully responsive technology, students are safer and smarter before encountering patients in everyday and critical care situations.
-WVU-