Internal Medicine Residency Program
Visit our Facebook page Visit us on Instagram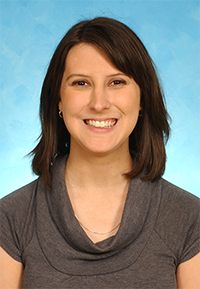 Thank you for your interest in the Internal Medicine Residency Program at West Virginia University School of Medicine! Our primary goal is to provide a nurturing environment and the necessary tools for you to become a competent and compassionate clinician.
Our moderate sized program allows our residents to take an active role in how the residency program functions. Residents have a strong voice in all decisions regarding changes in rotation structure and curriculum. Our curriculum is made up of a variety of educational activities including bedside teaching, interactive resident conferences, didactic lectures, web based modules, and simulation in our state of the art simulation lab. We recently implemented a POCUS curriculum as well. Our research curriculum pairs residents with a faculty mentor to work on scholarly projects in whatever area of interest you may have.
The primary teaching site is West Virginia University Hospital, a 645 bed state of the art facility. WVUH is the main tertiary referral center for West Virginia and also provides care for patients from western Maryland and southwestern Pennsylvania. Residents are exposed to a multitude of common and rare diseases, providing a dynamic training environment.
Our graduates have been extremely successful at obtaining competitive fellowships both at WVU and other prestigious institutions. We offer fellowship training programs in Cardiology (including interventional, imaging, and structural), Hematology/Oncology, Gastroenterology, Pulmonary/Critical Care, Nephrology, Infectious Diseases, Endocrinology, Rheumatology, and soon Palliative Medicine/Hospice. 
We also offer a variety of different tracks focused on your specific interests. We have developed a robust Global Health Track. Our current international locations are Guatemala, Ghana, India, and Nepal. Residents in the track participate in a longitudinal lecture series, take part in a tropical medicine course, and participate in research and quality improvement at their designated international site. We also offer a research track through the WV Clinical and Translational Science Institute. Trainees are able to obtain a Master's Degree in Clinical and Translational Science during their residency. Primary Care, Hospitalist, and Rural Tracks are also options!
Most importantly, our program thrives because of our talented and caring faculty. The attending physicians are approachable and skilled at clinical teaching. You will also find the learning environment to be encouraging and positive. We have monthly social events to promote social support both from fellow residents as well as faculty. Our residents consistently cite the relationships between residents and faculty as being a key strength of the program.
Morgantown, WV is consistently ranked among the "best small cities to live." Outdoor activities include skiing, hiking, boating, rock climbing, mountain biking, and so much more. There is a diverse offering of cultural, dining and entertainment opportunities. It is also an ideal place to raise a family with affordable housing and an excellent school system. We are also only a 1 hour drive to Pittsburgh and just over 3 hours to Baltimore/Washington DC area.  Visit http://www.tourmorgantown.com/ to learn more.
We again appreciate your interest in the program and welcome the opportunity to meet with you during the interview season.
Thanks for visiting our website!
Sarah Sofka, M.D., FACP
Program Director, Internal Medicine
Associate Professor
West Virginia University