WVU becomes official member of "Exercise is Medicine On Campus"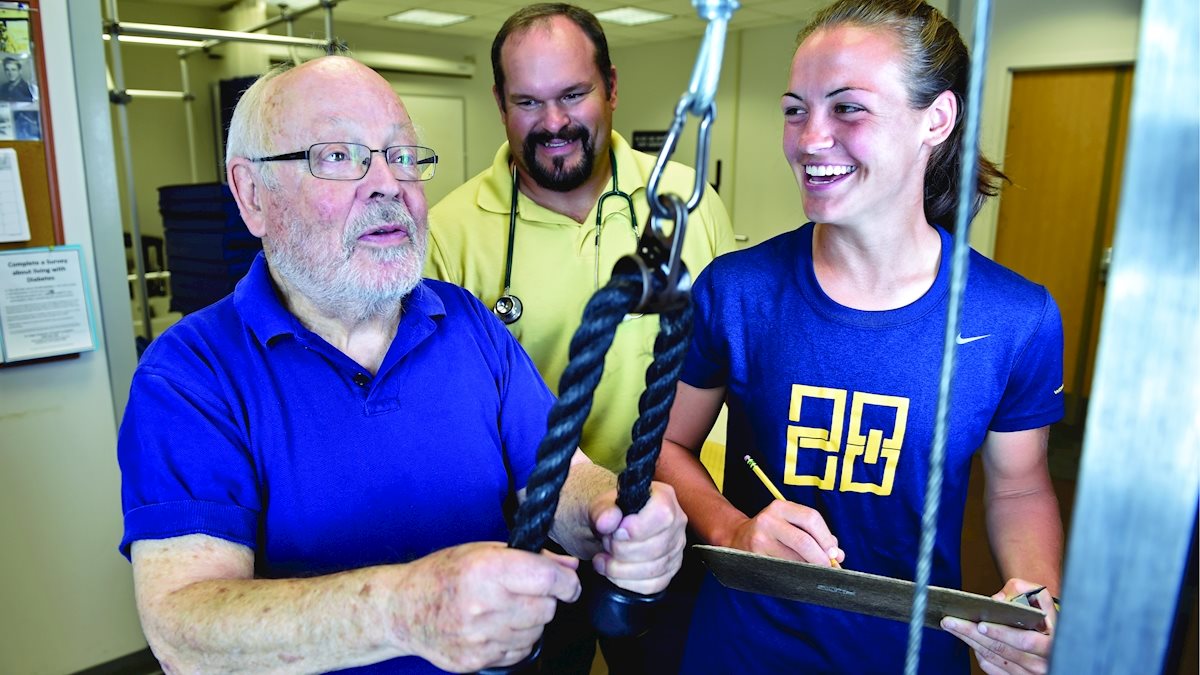 The West Virginia University School of Medicine is now an official member of Exercise is Medicine®, a global health initiative managed by the American College of Sports Medicine.
In addition to helping further promote the School's commitment to physical fitness on-campus and statewide, the designation will help continue to make physical activity screening and counseling a priority during applicable medical visits.
WVU's cross-disciplinary on-campus leadership team consists of faculty from the Division of Exercise Physiology and the Department of Family Medicine, as well as student leaders.
The group, which encourages primary care physicians and other health care providers to include physical activity when designing treatment plans.
"Increasing evidence continues to substantiate the importance of physical activity in both promoting and restoring health. We are very happy to be represented in this timely national initiative. Our presence supports the commitment of WVU to the health of all those we serve. "said Mary Beth Mandich, vice dean for the School of Medicine's professional and undergraduate programs.
The WVU Exercise Is Medicine On Campus leadership team consists of:
David Donley, M.S., Division of Exercise Physiology associate professor
Dana King, M.D., Department of Family Medicine chair and professor
Miriam Leary, Ph.D., Division of Exercise Physiology assistant professor
Lauren Rentz and Emma Blair, student leaders from the Division of Exercise Physiology
For more information on related programming at WVU's School of Medicine, visit medicine.hsc.wvu.edu/students.