WVU exercise physiology student affirms passion for vision research through summer program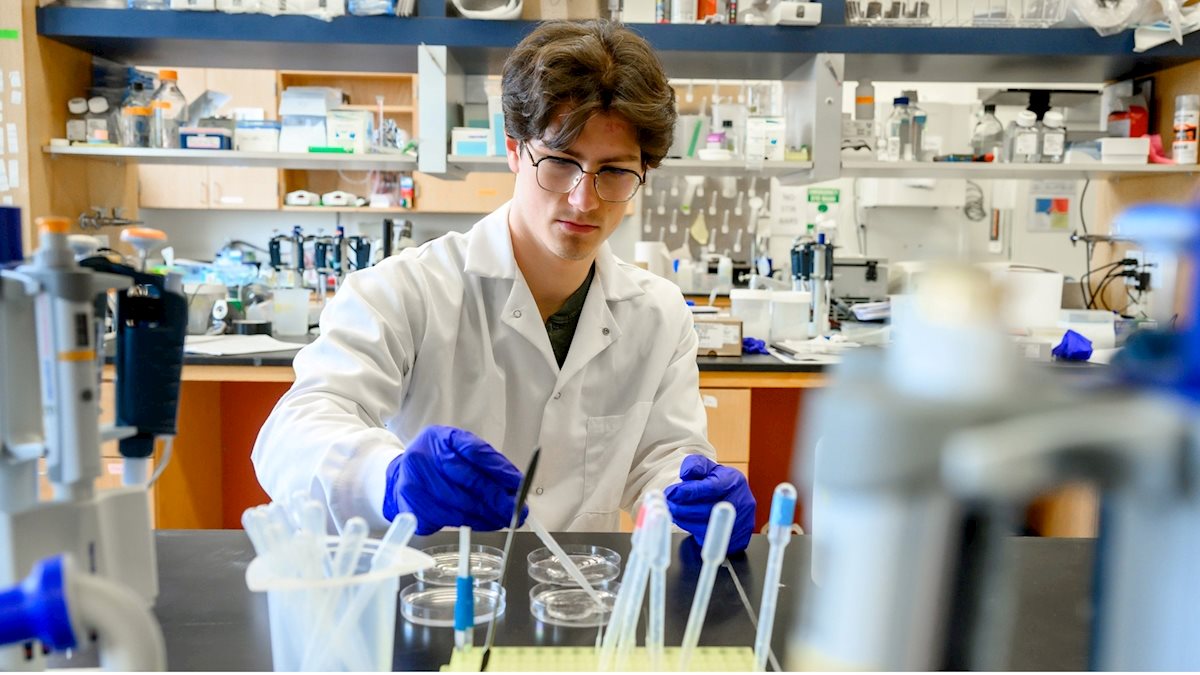 Seven students from colleges and universities across the country convened at the start of the summer on West Virginia University's campus to participate in the Summer Undergraduate Vision Research Fellowship Program researching ocular diseases and working with faculty mentors to diagnose and treat those diseases in laboratory settings.
Although the program is nearly complete, fourth-year exercise physiology student Elijah Smith reflected on his experiences in the program that left him with not only a broader understanding of ocular diseases but also a deep appreciation of the research side of medicine.
"When I first discovered this program and saw it was focused on the study of eye diseases and the research that goes towards developing new treatments, I knew that this was an opportunity I wanted to take advantage of," Smith said.
He first developed a passion for the field of visual sciences during his sophomore year of college, leading to him getting a job as an optician at a local optometrist's office in Morgantown. There he learned about various eye diseases and how they affect patients, ultimately leaving Smith with a curiosity to learn more about treatment options and improving outcomes for patients in the future.
Throughout the 10-week-long program, Smith has been partnered with Eric Horstick, Ph.D., an assistant professor for the Department of Biology and the Department of Neuroscience. Together, they have been working on a small-scale research project examining the effects that a change in lighting conditions has on the behavior of zebrafish.
Smith was in charge of data analysis for this project, helping him build his research toolbox and better interpret his results and their potential real-world applications, even in situations where his findings don't necessarily reflect the expected outcome.
Smith and the six other students enrolled in the program will formally present their research projects during a research symposium held at the conclusion of the fellowship in August.
"Something I have loved about this program has been getting to know the other researchers and learn more about each of their unique and fascinating research projects. Although all of our projects are clearly different from one another, we all share the common goal of making discoveries that can be utilized to help people see better and live better lives," Smith said.
Smith added that he currently has his eyes set on a career in visual sciences and that he plans to apply to optometry school in the spring.
The research program is led by WVU Department of Ophthalmology and Visual Sciences and Department of Biochemistry and Molecular Medicine research faculty and is supported through the WVU Visual Sciences Center of Biomedical Research Excellence.
To learn more about the research opportunities available within the Department of Ophthalmology and Visual Sciences, visit medicine.hsc.wvu.edu/eye/research.