WVU Residents Match into IR Fellowships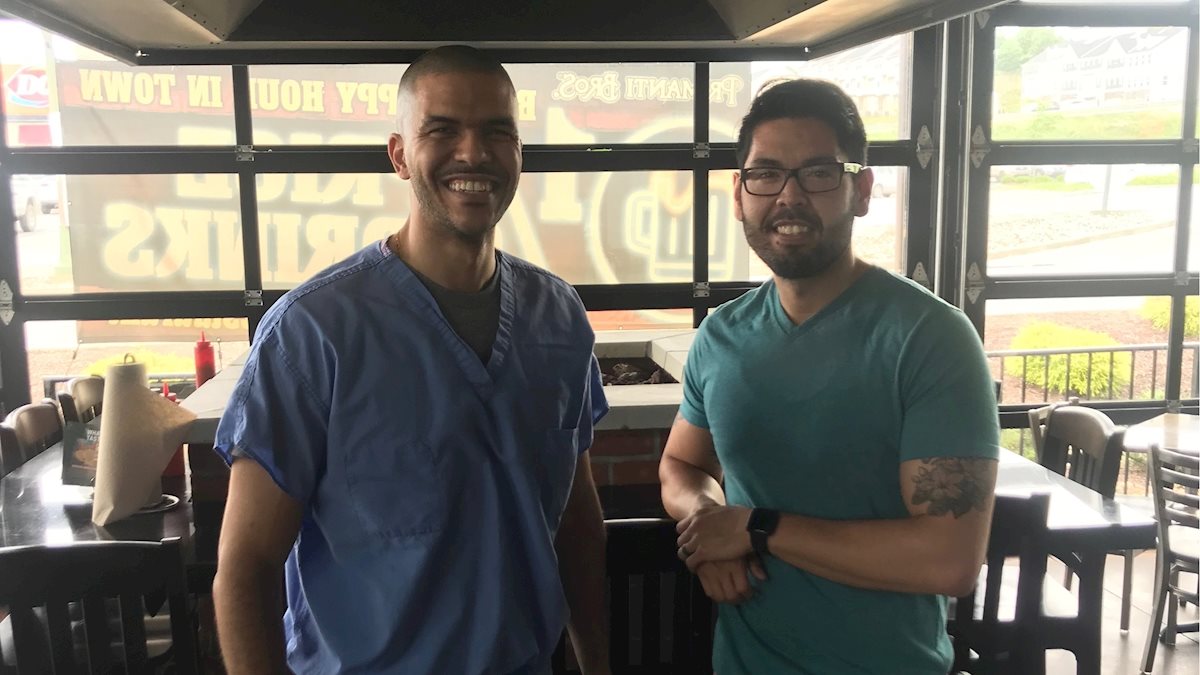 A day after completing the ABR Core Exam, rising fourth year residents James Kingsbury, MD (above right) and Mike Nagib, MD (above left) were informed that they successfully matched into Interventional Radiology Fellowships for the 2019-2020 academic year. Dr. Kingsbury will complete an IR Fellowship at The Ohio State University Wexner Medical Center in Columbus, OH. Dr. Nagib will complete an IR Fellowship at the University of Florida College of Medicine in Jacksonville, FL. The fellowships will begin following their completion of Diagnostic Radiology residency at WVU.
The WVU Department of Radiology would like to congratulate these two individuals on their great accomplishment!