WVU School of Medicine launches new advance track curriculum to help lessen student debt
The advanced curriculum begins with the MD Program Class of 2022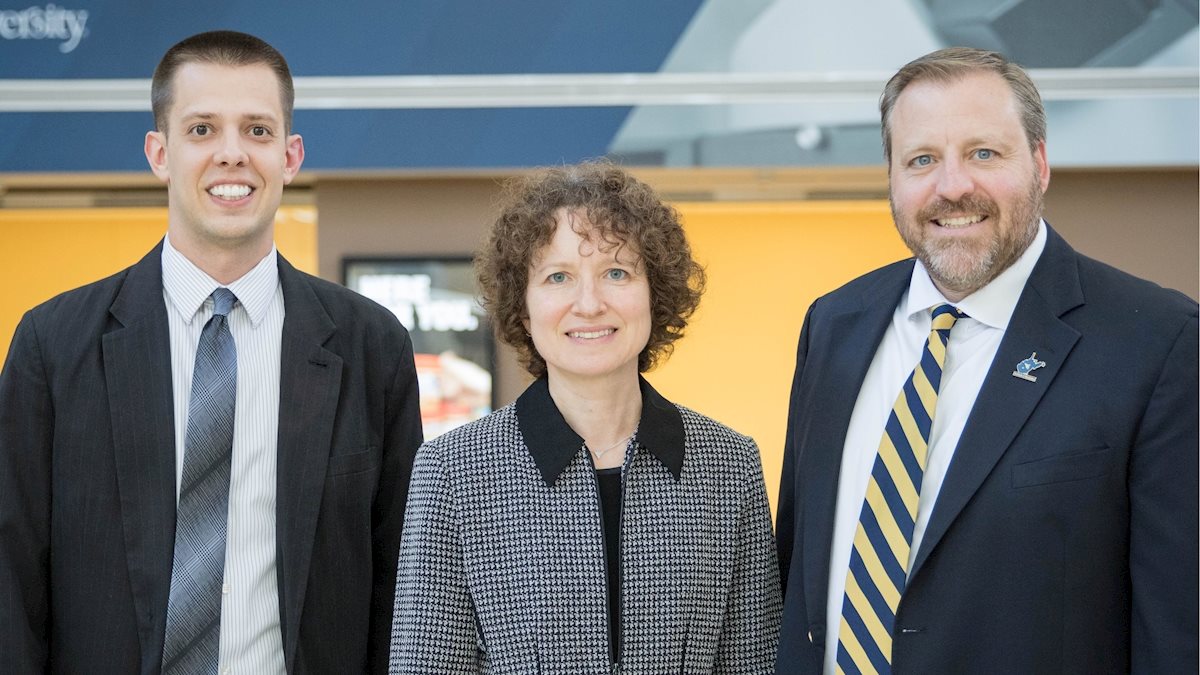 Incoming West Virginia University School of Medicine students can compete for a spot in the new Mountaineer Accelerated Track to Enter Residency, or MATTER program, which provides a fast-track curriculum option— allowing medical students to graduate earlier and with less debt.
Launching with the Class of 2022, which begins in August, WVU's MATTER program shaves one semester off of the student's experience through advanced curriculum courses.
"The sooner we can get the next class of highly trained medical professionals into our communities, the bigger the impact on the patient's health," Clay B. Marsh, M.D., WVU's vice president and executive dean for health sciences, said. "MATTER allows us to fast-track a few of our highest performing students, helping them to enter the workforce faster while delivering access to quality care and resources in the communities they serve."
MATTER is open to students pursing a specialty in family medicine, internal medicine, neurology, obstetrics and gynecology or pediatrics at any of WVU's three clinical campuses.
Acceptance into MATTER secures residency spots for the students upon graduating from their program in December of their fourth year.
MATTER requires students who have committed to a WVU residency specialty to acquire and demonstrate proficiency in all of the WVU School of Medicine outcomes for being a competent physician. WVU is the only medical school in the state offering an accelerated track curriculum option, and one of a growing number of medical schools in the country offering such a program.
"Fortunately, at WVU, we have faculty and students serving on the M.D. degree curriculum committee who do not shy away from educational innovation," said Scott Cottrell, associate dean for student services and curriculum. "We continue to look for ways to distinguish our programs and be responsive to the changing needs of the field while attracting talented students."
For more information on the WVU School of Medicine, visit medicine.hsc.wvu.edu.
---
MATTER in the news:
Dominion Post | New accelerated program to be offered to WVU medical students: https://www.dominionpost.com/2018/07/20/new-accelerated-program-to-be-offered-to-wvu-medical-students/
The State Journal | WVU School of Medicine rolling out new, fast-track program: https://www.wvnews.com/statejournal/news/wvu-school-of-medicine-rolling-out-new-fast-track-program/article_b082fd6e-cc1e-57a8-b6bb-2dcd301e3a8b.html