WVU School of Medicine names university's first patient care music therapist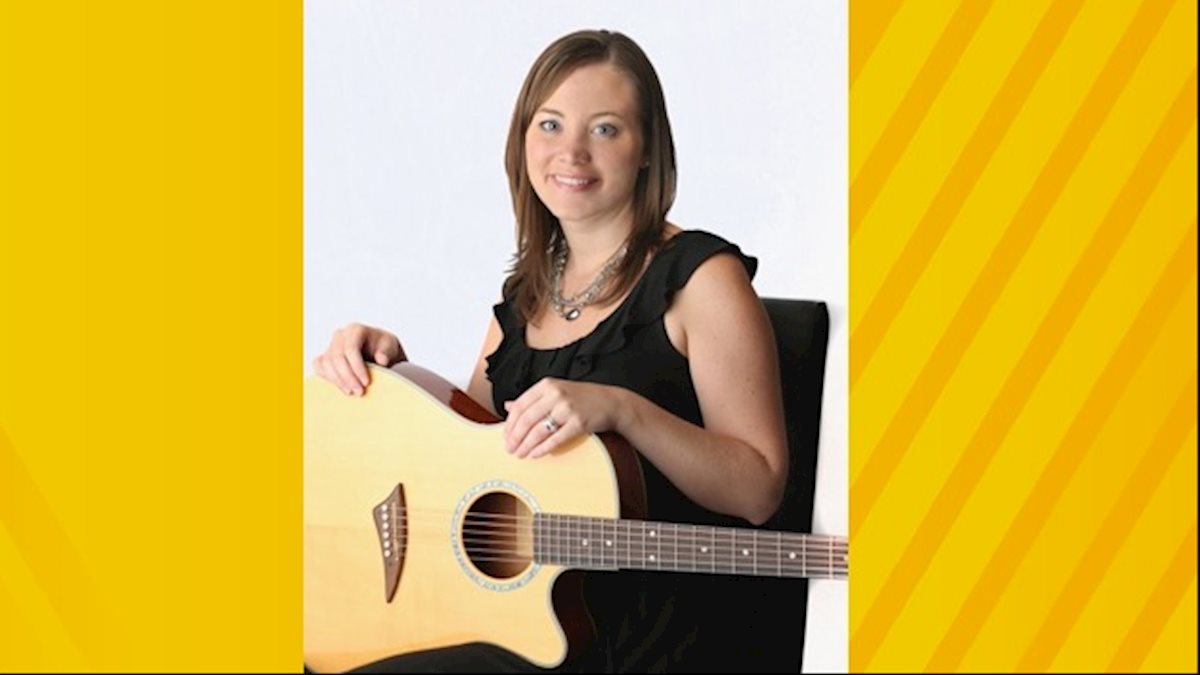 Amy Rodgers Smith, M.M.T., assistant professor in the West Virginia University School of Medicine's Department of Physical Therapy, was recently named as the university's first healthcare-focused music therapist.
She will be implementing music therapy services at J.W. Ruby Memorial Hospital and at WVU Medicine Children's in Morgantown. She will also provide clinical supervision to the WVU Music Therapy degree program students and will be collaborating with the Center for Excellence in Disabilities to provide music therapy to individuals with disabilities. Smith will also continue her research projects.
"We have worked with the WVU College of Creative Arts to bring this important and evidence-based therapy to our patients from the youngest to the oldest," MaryBeth Mandich, Ph.D., D.P.T., vice dean of professional and undergraduate programs and chair, Department of Physical Therapy, said. "Increasingly, we understand the holistic nature of healing and the role the arts can play, and we're excited to be able to launch this program."
Smith is a Board-certified music therapist with additional certifications in neurologic music therapy and neonatal intensive care unit-music therapy. She received a bachelor's degree in music therapy from Ohio University and a master's degree in music therapy from Colorado State University. She completed her internship at Palmetto Health Baptist Hospital in Columbia, South Carolina.
Upon moving to Morgantown, she established the On A Better Note music therapy program and serves as adjunct professor for the WVU Music Therapy program.
Smith's professional experience includes providing music therapy for children and adults with a variety of intellectual, developmental, and neurological disorders. She has served as the director of Music Therapy for the Alvin Independent School District in Texas and as the secretary of the southwest region of the American Music Therapy Association.
She is currently a member of the mid-Atlantic region of the American Music Therapy Association, nominated to the Government Relations chair position in spring 2017. Smith also serves as chair of the West Virginia State Task Force on Occupational Regulations for Music Therapy.
For news and information on the WVU School of Medicine, follow us on twitter @WVUMedSchool, like us on Facebook or visit medicine.hsc.wvu.edu.
—WVU—
DE: 05/15/2017
Contact:
Tara Scatterday
Director, Communications and Marketing
WVU School of Medicine
304-293-0630 | tdscatterday@hsc.wvu.edu
http://www.wvgazettemail.com/news-health/20170517/wvu-assistant-professor-seeks-to-expand-access-to-music-therapy-in-wv