WVU School of Medicine Pathologists' Assistant Program holds rescheduled White Coat Ceremony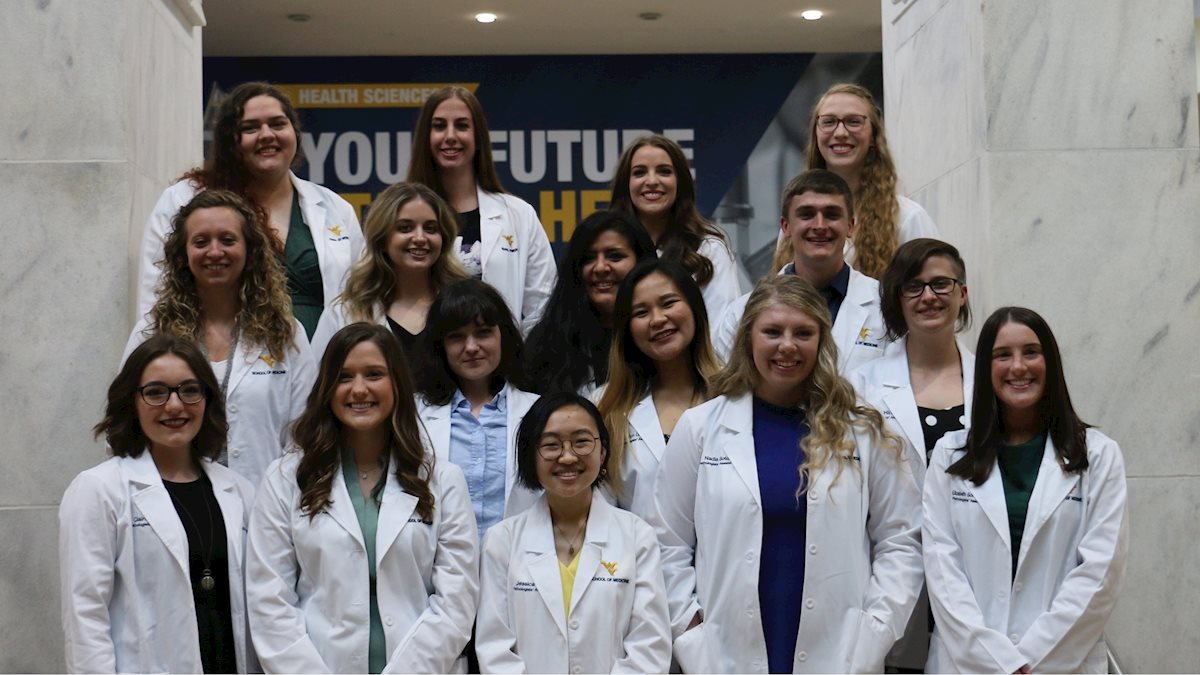 The Pathologists' Assistant program at the West Virginia University School of Medicine held the Class of 2021 White Coat Ceremony on Friday, July 2 in the Fukushima Auditorium at the WVU Health Sciences Center.
The ceremony for the Pathologists' Assistants is usually held the first Friday of December, but because of COVID-19 the ceremony had to be rescheduled. The class of 16 students has already started their clinical rotations and will graduate on December 18, 2021.