WVU Vaccine Development Center pursues studies to enhance pertussis vaccine with industry partner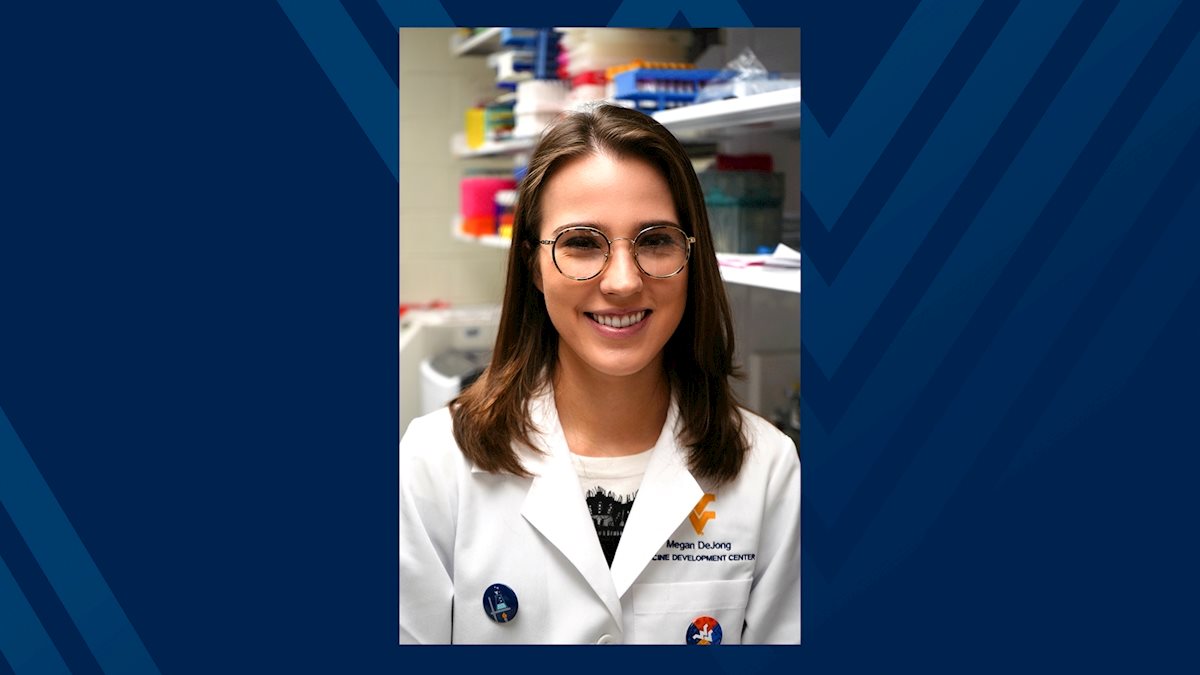 In a recent series of preclinical studies, the West Virginia University Vaccine Development Center determined a way to heighten immune responses and protection against Bordetella pertussis, the bacteria that causes whooping cough. The team tested the potential of combining Dynavax Technologies' CpG 1018 adjuvant with a Tdap vaccine – which protects against clinical disease caused by pertussis, tetanus and diphtheria.
The findings appear in the journal Vaccine.
"We definitely showed the benefit of adding CpG 1018 adjuvant to Tdap," said Megan DeJong, an M.D./Ph.D. student in Dr. Heath Damron's lab in the School of Medicine's Department of Microbiology, Immunology and Cell Biology. "We believe the findings were very clear."
An adjuvant is a vaccine ingredient that enhances how someone's immune system responds to a bacteria or virus. In this case, DeJong and her colleagues investigated whether the addition of the CpG 1018 adjuvant to a Tdap vaccine would boost the existing protection offered by the vaccine.
Dynavax Technologies developed and owns the rights to CpG 1018 adjuvant. The Serum Institute of India produces the Tdap vaccine and, in terms of doses, is the largest maker of vaccines in the world. The Vaccine Development Center was selected to perform these studies as Damron is an expert in the field of pertussis.
"Our Vaccine Development Center was developed in 2018, and our labs at WVU have been selected to evaluate novel whooping cough vaccines in these pre-clinical models from 4 different industry partners due to the high caliber of research and expertise we have at WVU," said Justin Bevere, the assistant director of the vaccine center.
The research team found that when CpG 1018 adjuvant was incorporated into the Tdap vaccine, it induced a more robust immune response and made it harder for B. pertussis to colonize the nose, trachea, and lungs in pre-clinical models.
"Throughout these studies, we saw a reproducible reduction in bacterial burden," DeJong said. "We saw something else that was interesting, too. Whenever you get a vaccine, there are certain immune responses that you want to see, and there are certain ones that aren't as potent as you would like. In the case of pertussis, cell-mediated immunity is better at clearing the infection than Th2-skewed antibody-related immunity is. When we added the CpG 1018 adjuvant, we saw a change in the antibody response. It shifted—or skewed—toward IgG2a antibody responses that are linked to Th1-associated cell-mediated immunity. So, we're creating an immune response that is research-backed in the field to clear this infection."
These pre-clinical studies with Tdap + CpG 1018 adjuvant generated at WVU provided proof-of-concept results supportive of initiating clinical testing with the CpG-adjuvanted vaccine. A phase 1 clinical trial was recently completed in Australia.
Pertussis—also known as "whooping cough"—is highly contagious. While it doesn't typically cause severe illness in teens or adults, it can be a real danger for babies and young children. According to the Centers for Disease Control and Prevention: out of every 100 babies who develop pertussis when they are less than a year old, around 30 will require hospitalization. Of those 30 hospitalized babies, about three will die.
That's why it's so important for kids, teens and adults to get their pertussis vaccinations and booster shots, DeJong said.
"Ultimately, the more people who are vaccinated, the better the protection is," she said. "As we've learned from COVID-19, there are lots of susceptible populations out there. So, we need to get vaccinated for them because certain people can't get vaccinated. It just comes down to that sense of community and looking out for others."
Citation: CpG 1018® adjuvant enhances Tdap immune responses against Bordetella pertussis in mice
Editor's note: The use of animals in this project was evaluated by WVU's institutional animal care and use ethics committee. WVU is voluntarily accredited by AAALAC, a national peer organization that establishes a global benchmark for animal well-being in science.
-WVU-
ls/see/01/16/23
CONTACT: Cassie Thomas
Director, Communications and Marketing
WVU School of Medicine
304-293-3412; cassie.thomas@hsc.wvu.edu