Department of
Emergency Medicine
Mountaineers Go First. The West Virginia University Department of Emergency Medicine provides world class acute care to over 400,000 West Virginians annually at our clinical sites throughout the state. Our Department is focused upon excelling in patient care, education, and research.
Moving frontline care forward
A culture of collaboration and a commitment to training and patient care make West Virginia University the perfect place for students, residents, fellows, and faculty to train and practice Emergency Medicine.
Who We Are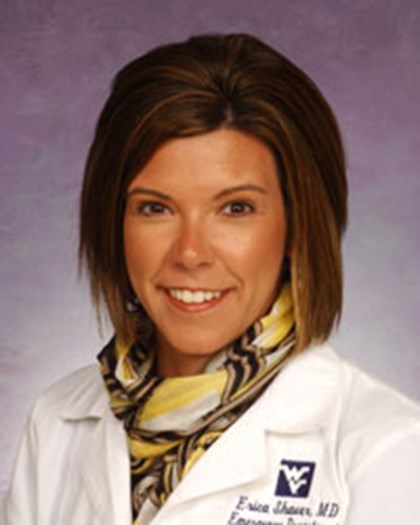 Erica Shaver
Emergency Medicine
"The training I received at WVU was second to none and the way in which I have been supported by my faculty and peer colleagues and our departmental leadership is something I will be forever grateful for. Now it's my turn to give back to others in all the ways I was supported."