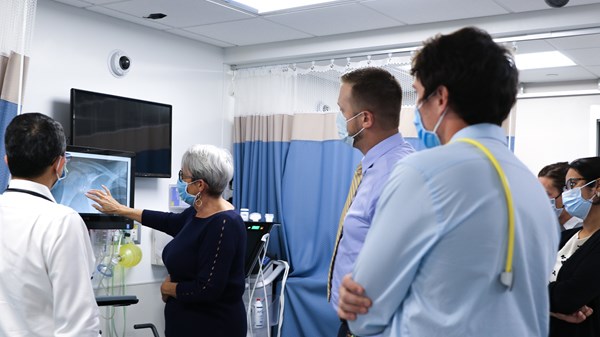 The mission of the Division of Rheumatology is to provide excellence in medical care in our specialty areas, to contribute to the training of healthcare professionals to ensure the continued improvement in the health of West Virginians, and to participate in scientific research.
Mission and Goals
The Division of Rheumatology provides the most advanced care, diagnosis, and treatment for conditions of the bones, joints, and muscles. Our physicians are active in patient care, teaching and clinical research. Our clinic offices are located on the second floor in the Suncrest Towne Centre in Morgantown, West Virginia.
We provide patient care in the areas of
Ankylosing spondylitis
Bursitis
Chronic back pain
Fibromyalgia
Gout
Inflammatory myopathies
Lupus
Osteoarthritis
Osteoporosis
Rheumatoid arthritis
Scleroderma
Sjogren's syndrome
Tendonitis
Vasculitis
We participate very actively in educational efforts, including lectures to students, residents, fellows and patients in the Morgantown community and throughout the state of West Virginia.