Neuroscience Graduate Program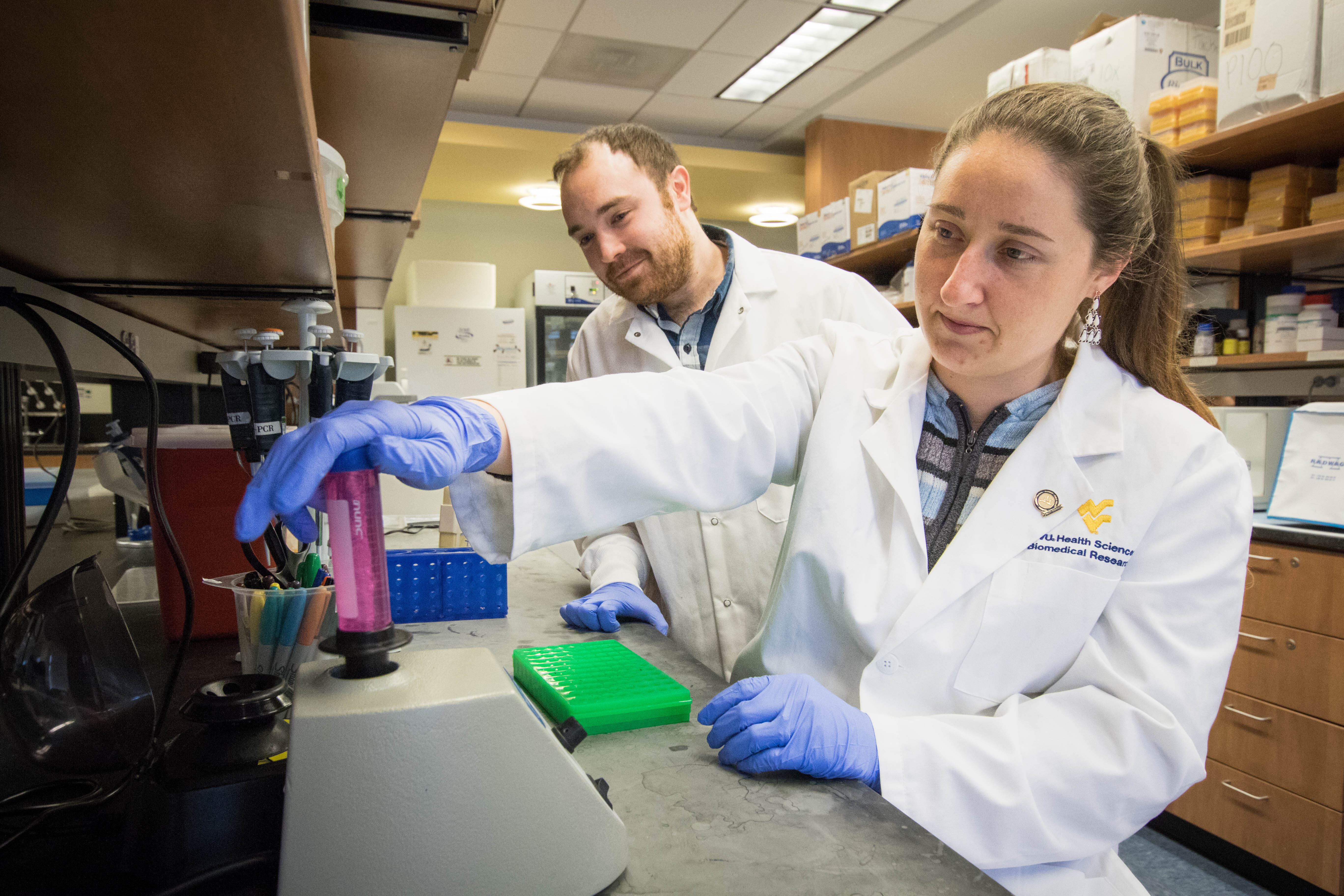 The Department of Neuroscience graduate program offers interdisciplinary biomedical research training leading to Ph.D. or M.D./Ph.D. degrees. Reflecting the nature of contemporary neuroscience, our interdisciplinary graduate program contains faculty from basic and clinical departments. Program mentors are drawn from the Rockefeller Neuroscience Institute and the adjacent National Institute for Occupational Safety and Health/Centers for Disease Control providing training opportunities in basic, clinical and translational science. This environment affords our faculty and students prime access to the state-of-the-art resources needed to conduct world-class neuroscience research.
Facilities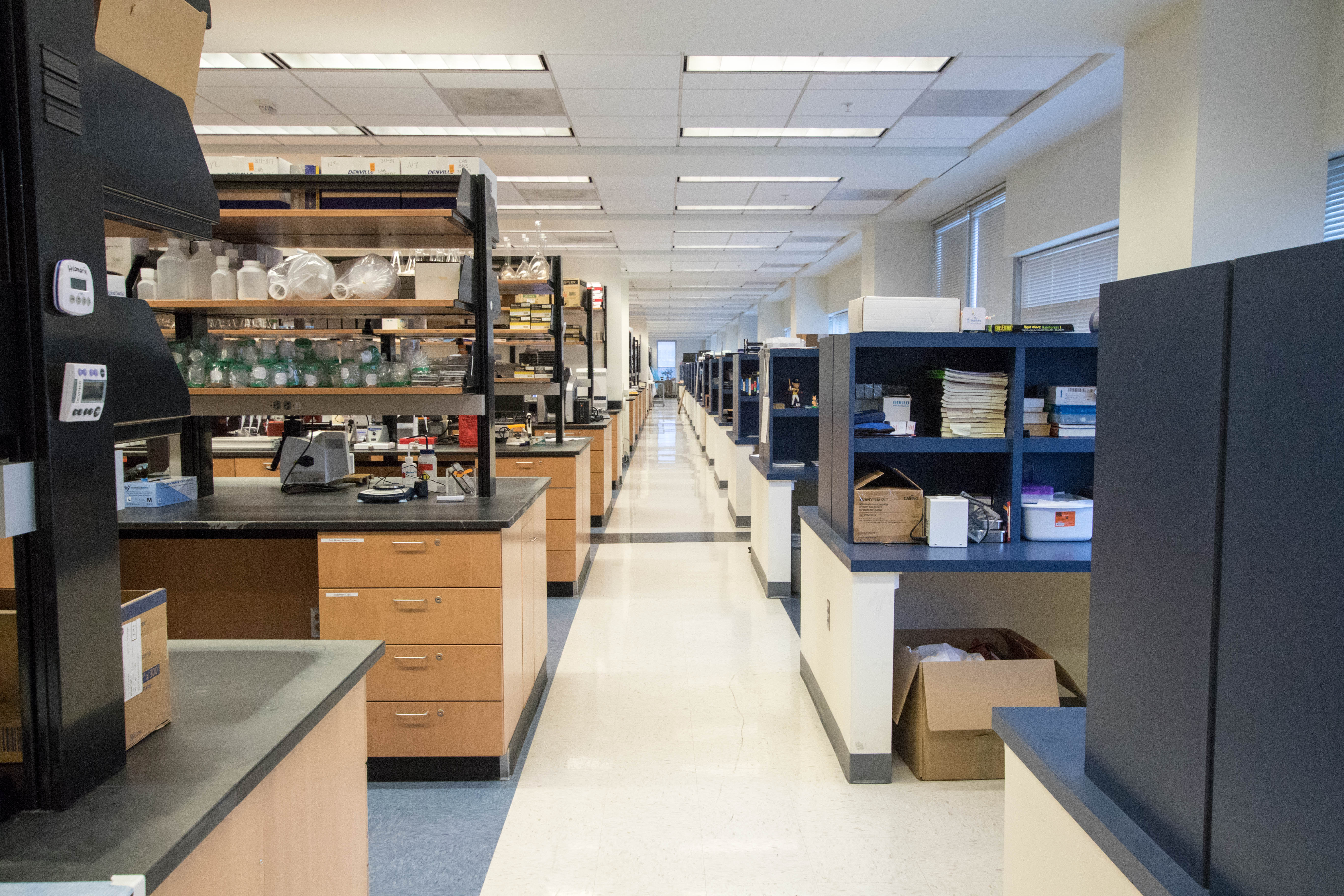 As one of the seven biomedical Ph.D. programs at the WVU Health Sciences Center, and under the umbrella of WVU's Rockefeller Neuroscience Institute, students have access to more than 50 laboratories and state-of-the-art equipment.   
Research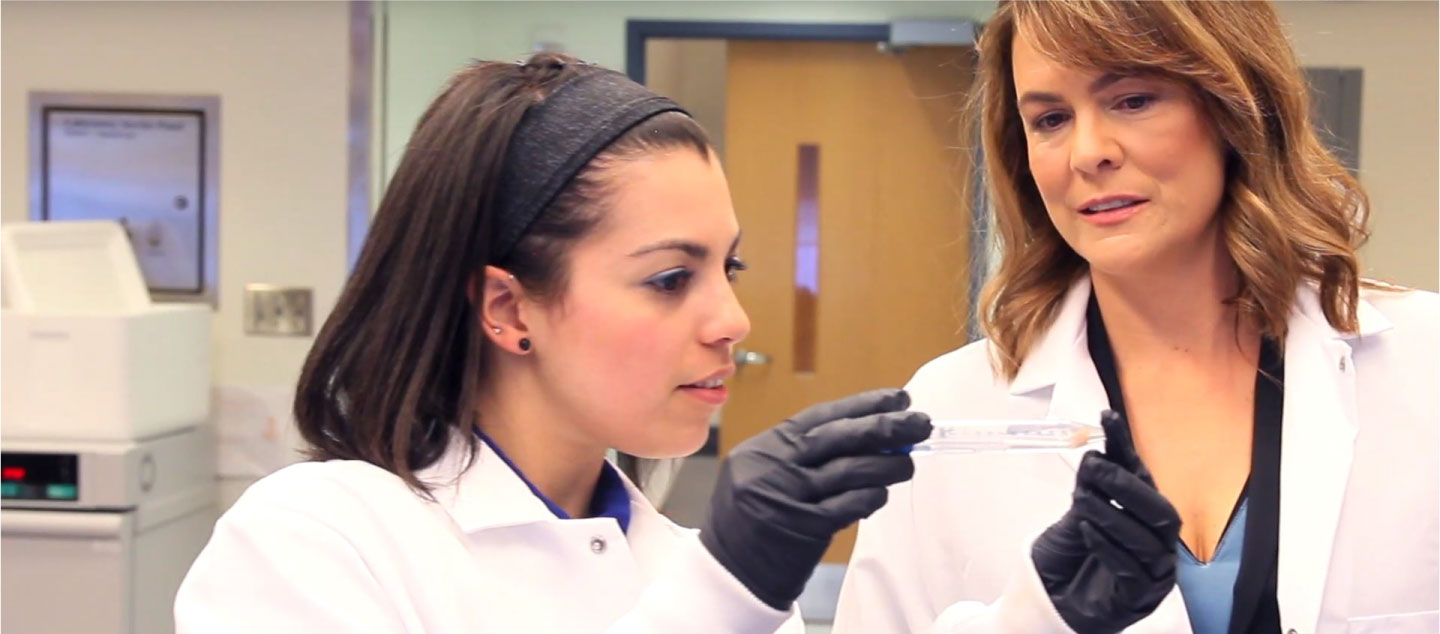 The program emphasizes research on the function and dysfunction of the brain and nervous system, providing students with innovative approaches to understanding neural mechanisms responsible for diseases, such as Alzheimer's disease, stroke and brain injury and repair. In addition, students will gain fundamental understanding of cellular and molecular neurobiology, motor and sensory systems, neural processing, behavior and neural development.
Our five primary research topics include, but aren't limited to, the following areas:
Of course, faculty also serve as mentors to ensure student success, not only in research, but also in achieving their overall career goals. Mentors this year include:
West Virginia University
Positions

Professor; Director, West Virginia Alzheimer's Disease Registry, Department of Neuroscience
Professor, Rockefeller Neuroscience Institute (SOM)
Director, West Virginia Alzheimer's Disease Registry, Physiology, Pharmacology & Toxicology

Phone

304-293-0497
West Virginia University
Positions

Assistant Professor, Department of Neuroscience
Assistant Professor, Rockefeller Neuroscience Institute (SOM)

Phone

304-293-6290
West Virginia University
Positions

Associate Professor, Department of Neuroscience
Associate Professor, Microbiology, Immunology & Cell Biology
Associate Professor, Rockefeller Neuroscience Institute (SOM)

Phone

304-293-0589
West Virginia University
Positions

Associate Professor, Human Performance - Exercise Physiology
Associate Professor, Department of Neuroscience

Phone

304-293-0646
West Virginia University
Positions

Associate Professor, Department of Biology, Department of Neuroscience
Associate Professor, Department of Biology, Rockefeller Neuroscience Institute (SOM)

Phone

304-293-3205
West Virginia University
Positions

Assistant Professor, Department of Neuroscience
Assistant Professor, Rockefeller Neuroscience Institute (SOM)

Phone

304-293-2457
West Virginia University
Positions

Professor, Benedum Fellow and the Mylan Endowed Chair, Pharmaceutical Sciences
Senior Associate Dean for Research and Strategic Initiatives, School of Pharmacy, Office of the Dean
Professor, Department of Neuroscience
Member, WVU Cancer Institute Research Programs

Phone

304-293-0944
West Virginia University
Positions

Associate Professor, Department of Neuroscience
Associate Professor, Department of Biology, Rockefeller Neuroscience Institute (SOM)

Phone

304-293-2126
West Virginia University
Positions

Professor, Biochemistry and Molecular Medicine
Professor, Department of Neuroscience
Member, WVU Cancer Institute Research Programs
Professor, Rockefeller Neuroscience Institute (SOM)

Phone

304-293-9521
West Virginia University
Positions

Professor, Ophthalmology and Visual Sciences
Professor, Biochemistry and Molecular Medicine
Professor, Department of Neuroscience
Professor, Rockefeller Neuroscience Institute (SOM)

Phone

304-293-1123
West Virginia University
Positions

Assistant Professor, Microbiology, Immunology & Cell Biology
Assistant Professor, Department of Neuroscience

Phone

304-293-6293
West Virginia University
Positions

Associate Professor, Department of Neuroscience
Associate Professor, Rockefeller Neuroscience Institute (SOM)

Phone

304-293-7674