The WVU School of Medicine physician assistant studies program hosts white coat ceremony for class of 2024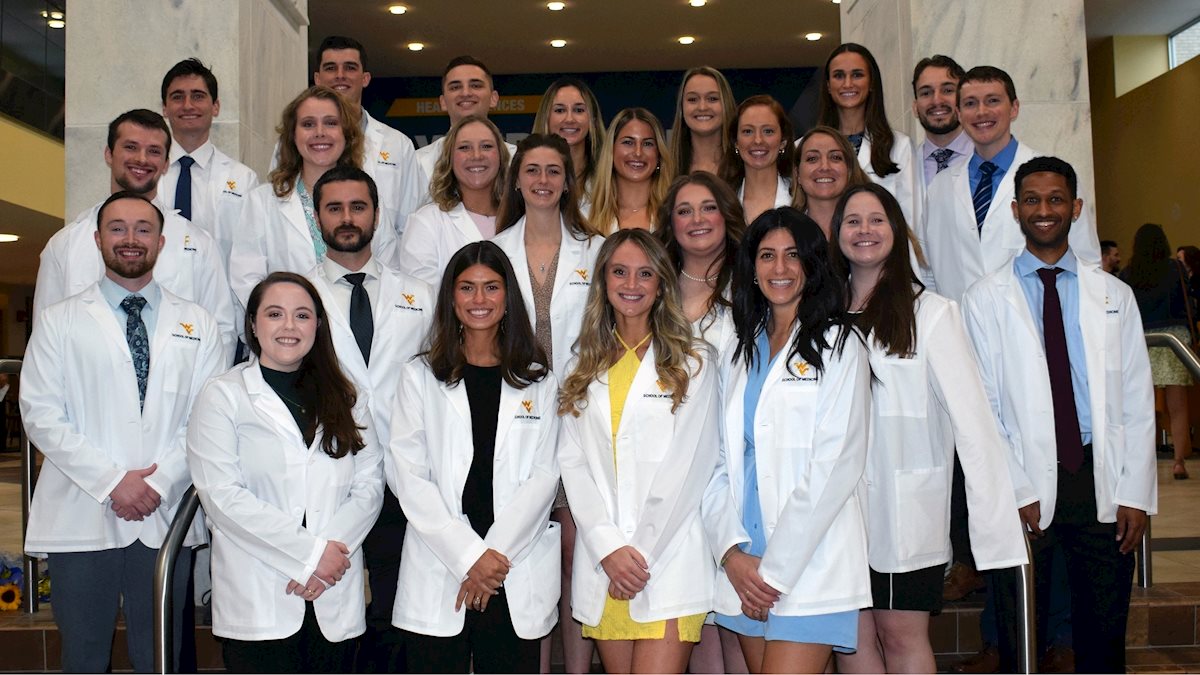 The West Virginia University School of Medicine's Physician Assistant Studies program hosted a white coat ceremony for 24 students on Sunday, April 30 at the Okey Patteson Auditorium in Morgantown.
Receiving their white coats marks the students' transition into the next phase of their education, where they will apply the foundational knowledge they received and begin to work with patients in a clinical setting.
The students will complete their final 12 months of the program in a series of clinical rotations in the core medical specialties: surgery, emergency medicine, pediatrics, women's health, family medicine, internal medicine, behavioral medicine and rural primary care.
Jennifer Momen, M.D., physician assistant studies program director, addressed the students and spoke about the symbolism of the white coat and what it means to both the students and the patients in their care.
"The white coat is a reminder of the trust that's central in the patient- provider relationship," said Momen. "It is important for the students to understand that patients trust they will be heard, and that as caregivers, they will set aside their own needs and biases to listen and be honest with their patients about the limits of their knowledge."
This was the third white coat ceremony since the program's inception in 2020.
"It is great to mark this transition in their professional education with the white coat ceremony," said Louise Veselicky, D.D.S., associate vice president for HSC academic affairs. "I am happy to see our students' enthusiasm, grateful for their willingness to serve, and hopeful for a life well lived as they engage in the clinical practice of this important health care profession."
The keynote speaker was Daniel Farmer, D.O., medical director at WVU Medicine Rockefeller Neuroscience Institute's Center for Hope and Healing and the Physician Assistant program's preceptor of the year in 2022. Farmer completed both his residency and fellowship at WVU and his been faculty the Department of Behavioral Medicine and Psychiatry since 2014.
For more information on the Physician Assistant Studies program, visit https://medicine.wvu.edu/physician-assistant-studies/