WVU School of Medicine receives $30,000 award from WVSMAA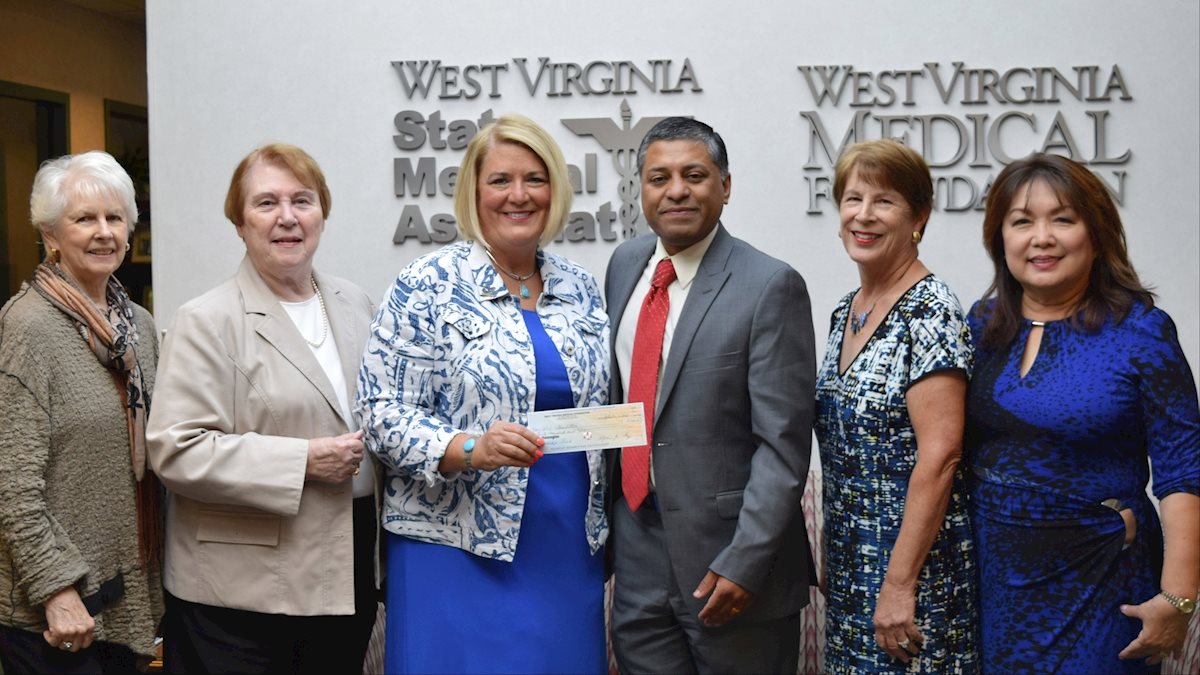 The West Virginia State Medical Association Alliance (WVSMAA) has donated $90,000 to each of the three medical schools in the state to help provide scholarships for new medical students in West Virginia. The Alliance is a membership organization comprised of physicians' spouses. WVSMAA has held numerous fundraisers over the years for a variety of healthcare related projects throughout the state, primarily focusing on women's and children's health issues.
Their latest effort provides $30,000 endowments to the West Virginia University School of Medicine, as well as to the Marshall University Joan C. Edwards School of Medicine, the West Virginia School of Osteopathic Medicine. Known as the WVSMA Alliance Scholarship Funds, interest from the endowments is expected to provide at least three $1,000 scholarships each year to West Virginia residents entering one of the three medical schools. The eligibility criteria include academic performance, leadership experience, and financial need.
Renée Gorrell, Development Officer for the WVU Charleston campus, accepted the WVSMA Alliance check on behalf of the WVU School of Medicine. The WVSMA Alliance Scholarship Fund was established in 2003.