Residents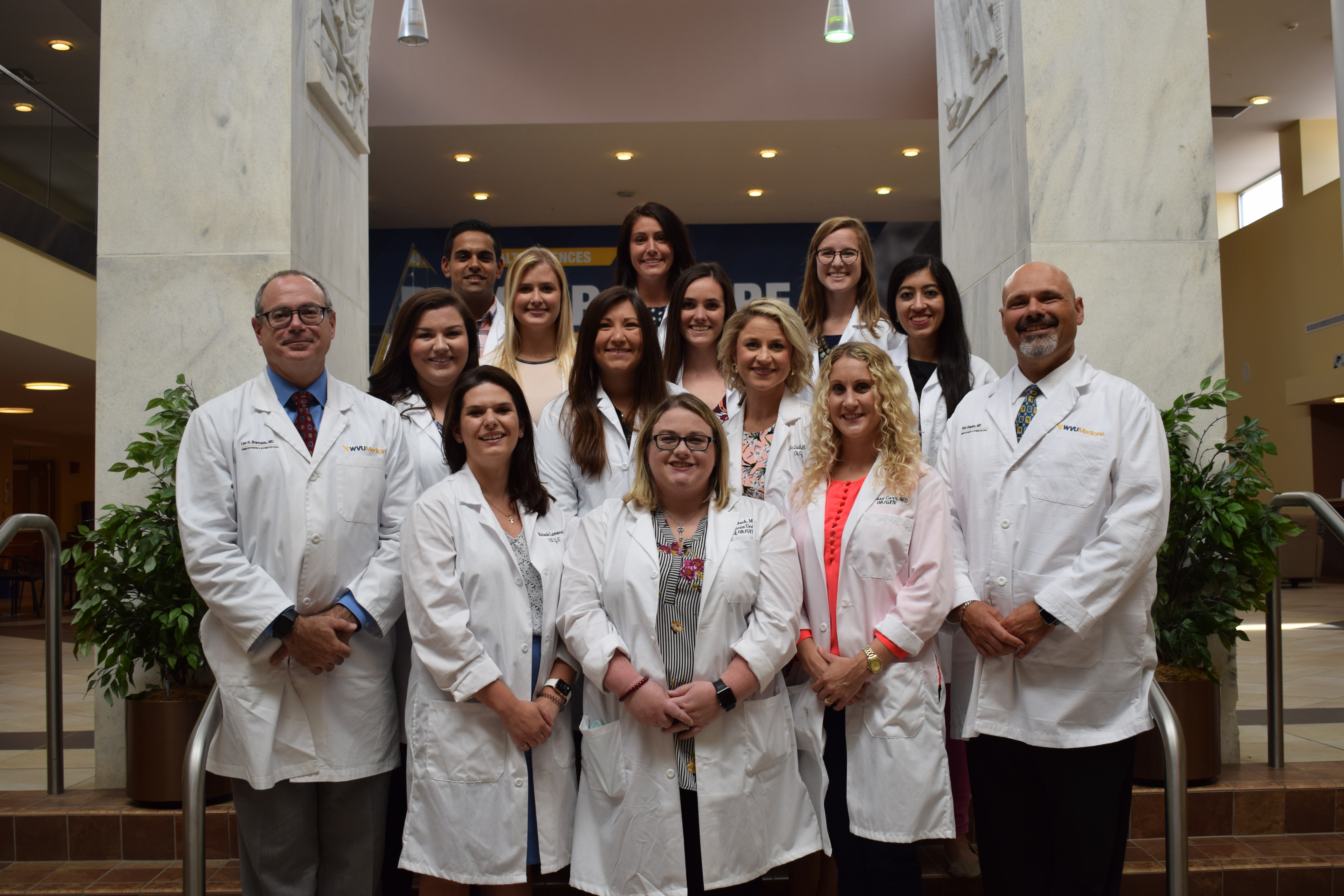 Message from the Director
Welcome to the Obstetrics and Gynecology Residency at West Virginia University.  We are a four year training program with 3 residents per level.  We offer experience in general Obstetrics & Gynecology, with exposure to all subspecialty areas.  We have board certified specialists in Maternal Fetal Medicine, Gynecology Oncology, Reproductive Endocrinology and Urogynecology.  We do not have fellows at our program, which allows our residents to work directly with our subspecialists. 
Our program operates from the Health Sciences Campus of West Virginia University, with our primary training site being Ruby Memorial Hospital.  We have satellite training locations at Berkeley Medical Center in Martinsburg, W.Va.,  and United Hospital Center in Clarksburg, W.Va. .
Our Health Sciences campus consists of: 
Our program is located in Morgantown, WV which is approximately 90 miles southwest of Pittsburgh, Pennsylvania.  Morgantown has a population of 27,000 residents which doubles when West Virginia University is in session.  With such a large student body,  Morgantown hosts many cultural events and inter-collegiate athletics within the Big 12 Conference.  I encourage you to visit the following websites for a glimpse of why Morgantown is consistently rated as one of the best small cities in America.  More information about our amazing city can be found at:
http://www.morgantownwv.gov/ http://www.tourmorgantown.com/ 
We pride ourselves in the quality of residents we bring into and graduate from our program.  Our graduating residents are well prepared for subspecialty fellowships, academic medicine, or private practice.  I invite you to watch this video and explore our website to see what being a part of Mountaineer Nation is all about!
Robert Shapiro, M.D.
West Virginia University
Positions

Associate Professor & Residency Program Director, Obstetrics & Gynecology
Adjunct Professor of Urology, Urology

Phone

304-293-5631