About Us
It is noteworthy to mention that for each of the last 3 years, Urology has been recognized as high performing in US News and World Report annual ranking of hospitals. In each of these years, it is the only Urology department acknowledged in the state of West Virginia. In 2017, the Department achieved national prominence and is ranked in the Top 50 Hospitals for Urology in the United States.  The Department is most grateful to all staff members and employees of WVU Medicine for helping us to achieve national prominence in urology.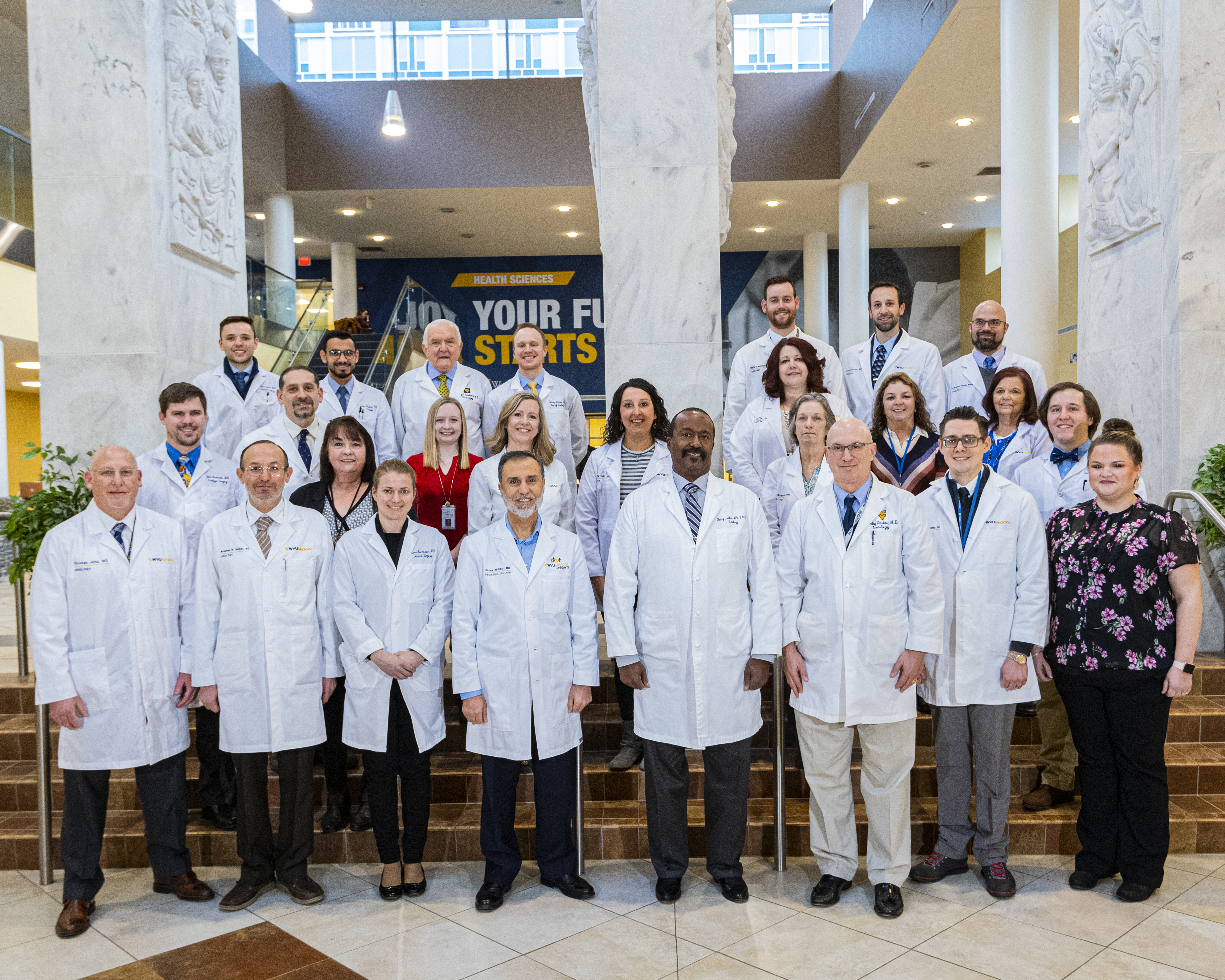 Mission, Vision Statement and Goals
Vision Statement:  The Department is committed to excellence in Clinical Urology, teaching, and research. The department will strive to remain the leading force for urologic care in West Virginia.  We hope to recruit urology faculty to different regions in West Virginia to maintain our commitment to the people of West Virginia.
Mission Statement:  The Department mission is to provide surgical expertise, excellence in patient care and customer service with the delivery of that care to the people of West Virginia. Our goal is that no patients should ever have to leave the State to receive the highest quality urologic care.
Goals:  The Department goals are to remain the leading urologic resource for the State of West Virginia. We are committed to providing excellence in patient care across the entire spectrum of urologic disease for children and adults. A secondary goal is to maintain and further excellence in teaching Clinical Urology to residents, hospital physicians, and staff members. In addition, the department strives to be a leader in patient education.  A tertiary goal of the department is development of comprehensive urologic research protocols on both the basic and clinical levels.
Teaching
Urology is very active in the teaching of medical students and residents.  First-year students observe practitioners in the clinic as a shadowing experience.  They are also taught as part of the anatomy course a clinical correlations lecture.  Second-year students receive hands on instruction on the male genitourinary examination in a simulation based course developed by urology faculty.  Third-year students rotate on the urology service for 1-2 week blocks throughout the academic year.  Fourth-year students can choose from 3 urology electives. 
Urology Resident Education is a centerpiece for all faculty members.  The residency program is fully accredited by the ACGME and receives approximately 175 applications for its 1 residency position.  The program has no citations against it and has a 100% pass rate on the American Board of Urology Part I examination in the last 16 years.  Department faculty have been acknowledged for their outstanding teaching efforts.  Dr. Zaslau was the recipient of the WVU Distinguished Teacher Award and the WVU Foundation Award for Outstanding Teaching.  Several other faculty members have received Department teaching awards in the last 3 years.   
Our department is the flagship for education for urologists through hands-on training and weekly CME lectures.  We plan to develop simulation courses in urologic robotics and serve as a clinical site for robotics training for residents.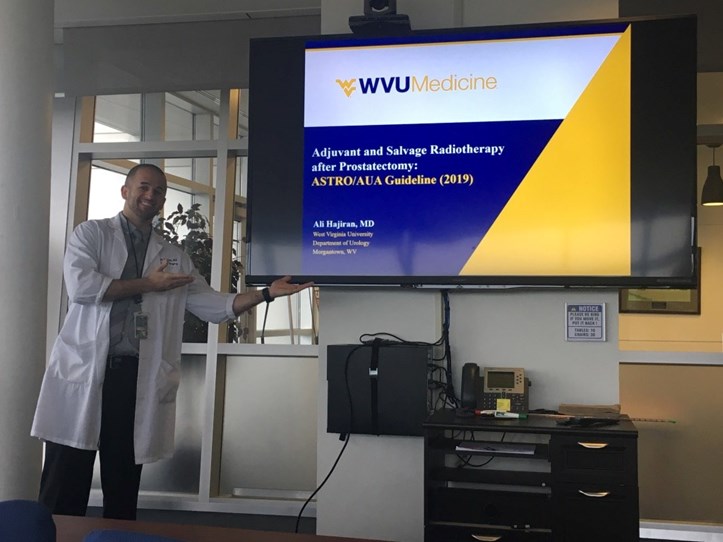 Research
Urology is very active in basic and clinical research.  All faculty are involved in research projects in their areas of interest.  Urology works with their two support staff Dale Riggs and Barbara Jackson.  Numerous projects are ongoing which include cell culture studies, animal-based studies, clinical trials and clinical database projects.  Research areas of focus include bladder, prostate and kidney cancer, pediatric urology and neuromodulation for voiding dysfunction.  Research is submitted annually to meetings such as Mid-Atlantic Section of the AUA, National AUA Meeting, WV Chapter of the American College of Surgeons and several other societies.  Approximately 5-10 papers/presentations are submitted annually to leading urologic journals and meetings.  Faculty members have been invited to chair sessions at regional and national urology meetings.  
Service
Urology is very active in the School and community service mission.  Faculty members are members of several school-wide committees including affiliations, Distinguished Teacher, GME, Research, Promotion and Tenure, and Medical School Admissions to name a few.  We anticipate increasing the depth and breadth of participation in School-based missions.  As for community service, urology faculty members have participated in Doctors On Call TV shows, radio interviews, and Health Minute Summaries.  Faculty have also been involved in urology-based awareness initiatives for incontinence, pelvic pain, and prostate cancer.   We look to extend our regional reach by providing urologic services to extended areas of the state.  Urology services are available at the WVU Medicine Fairmont Gateway Clinic. An additional mission to develop a TeleUrology program to further improve quality and depth of urologic services is also underway.