ACGME initiative brings creative outlet to bedsides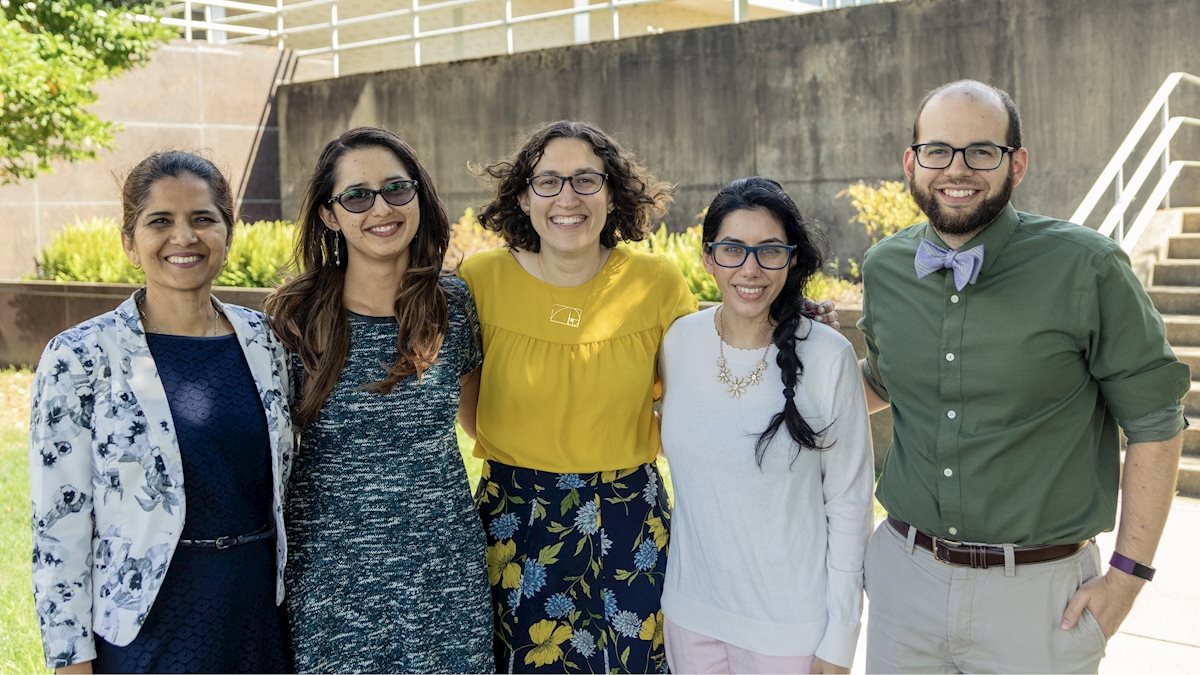 Many people seek creative outlets, such as writing, drawing, or painting, to help alleviate stress.
A new resident-led project at the West Virginia University School of Medicine aims to introduce these art forms into patients' care plans. The "Back to Bedsides" initiative, funded by the Accreditation Council for Graduate Medical Education, seeks to improve relationships between patients and their physicians.
WVU is among the 33 institutions that were selected from 200 proposals, and will receive a total of $235,000 to fund the University's plan to use art projects to improve patients' well-being.
The team of doctors, led by resident Jessica Frey, M.D., includes residents Faraze Niazi, M.D., and Camilla Moreno-Escobar, M.D., as well as faculty mentors Eric Seachrist, M.D., and Gauri Pawar, M.D.
All physicians belong to the Department of Neurology, and will be working with patients to put together pieces that will be published in a literary magazine.
"A literary magazine can serve a multitude of purposes, and in this setting, it not only acts as an outlet for patients and providers, but it is also a great way to showcase the talents of these people and have them come together in a unique way," Dr. Frey, who double majored in chemistry and creative writing as an undergrad, said.
The project consists of three parts: interview, creation and publication. Patients and providers will spend time learning more about each other and building a stronger relationship. They will take what they learn and create an art piece from it, such as a poetry, short story, painting or sculpture, which will then be published in "Synapses," the team's new literary magazine.
Frey said she hopes that the project will serve as a reminder that getting to know a patient personally is the first most important step in establishing care, and encourages all health care providers—residents, medical students, faculty, nurses, clinical associates or technicians—to participate.
For more information on the program, contact jessica.frey@hsc.wvu.edu.
Photo caption: Frey (center) is joined by fellow WVU team members dedicated to the project.