Fourth-year WVU medical student earns national honors for leadership, dedication to rural healthcare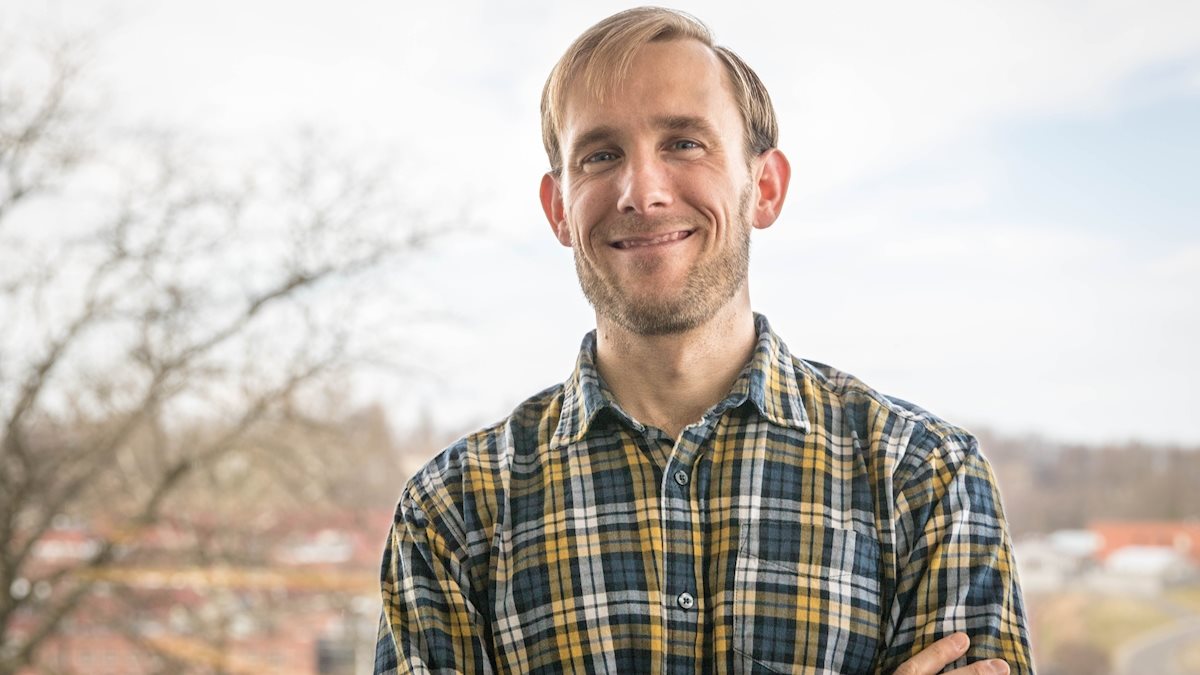 Quintin Brubaker, a fourth-year medical student at West Virginia University, is the recipient of the 2019 Student Leadership Award from the National Rural Health Association.
The Winchester, Virginia native has a deep-rooted history in community-focused healthcare. Prior to joining the WVU School of Medicine, Brubaker worked as an emergency medical technician and then paramedic in rural areas of his home state.
"The experience helped me recognize how many primary healthcare needs were being unmet in these rural communities," Brubaker said. "Rather than being the provider who shows up when something has already gone wrong, I wanted to help people in communities stay well and maybe avoid some of these situations to begin with."
The ability to work in rural health is part of what drew him to WVU, where students have an option to complete everything from a rural rotation to finding leadership roles that focus on a specific area of care. He's been active with Project R.E.A.C.H., volunteered for WVU's Rural Health Day, attended the West Virginia Rural Health Conference on scholarship and was elected to serve on the West Virginia Rural Health Association Board of Directors.
Despite his many roles as a leader, Brubaker is adamant that success in a classroom or clinic is a team effort.
"I think leadership is about a couple of things—being able to assess the world around you and look for ways things can be better, and being able to connect with other people who feel similarly to you, who share visions with you, and coordinating your efforts to make the world a better place," Brubaker said.
Those efforts haven't gone unnoticed by classmates and educators.
Brubaker is also a member of the Gold Humanism Honor Society, and has been elected class president at the Morgantown campus all four years of medical school. He founded the Health Sciences Garden Club, which has grown exponentially -- literally and figuratively-- since its inception during his first year.
"What distinguishes Mr. Brubaker from his peers is that this young man is a true leader," Norman Ferrari, M.D., vice dean for medical education at WVU, said. "His leadership skills have allowed him to mentor junior students on many aspects of medicine including rendering care to the underserved Appalachian population in the state of West Virginia."
In 2018, Brubaker was selected as a WVU Family Medicine Rural Scholar. He's completing the School's Rural Track program, which allows him to pursue his passion for rural healthcare. He will complete his family medicine residency under the sponsorship of the WVU School of Medicine at their primary clinical teaching sites: WVU Medicine's J.W. Ruby Memorial Hospital and the Clark Sleeth Family Medicine Center.
He plans to practice in West Virginia after completing the program and hopes to encourage more clinicians to work with rural communities.
"My hope is that my career in medicine will be engaging and fun from the time I graduate until I'm a really old man in my white coat," he laughed. "I hope I'm still seeing new things every day, enjoying it, and helping people along the way."
Brubaker will accept his award on Thursday, May 9, during the NRHA's 42nd Rural Health Conference and Rural Hospital Innovation Summit in Atlanta. The following day he'll walk in the WVU School of Medicine's Commencement Ceremony on May 10 in Morgantown.
For more information on the WVU School of Medicine, visit medicine.wvu.edu.
-WVU-
CONTACT:
Cassie Thomas, WVU School of Medicine
304-293-3412, cassie.thomas@hsc.wvu.edu