Lucci receives West Virginia Health Information Management Association's highest honor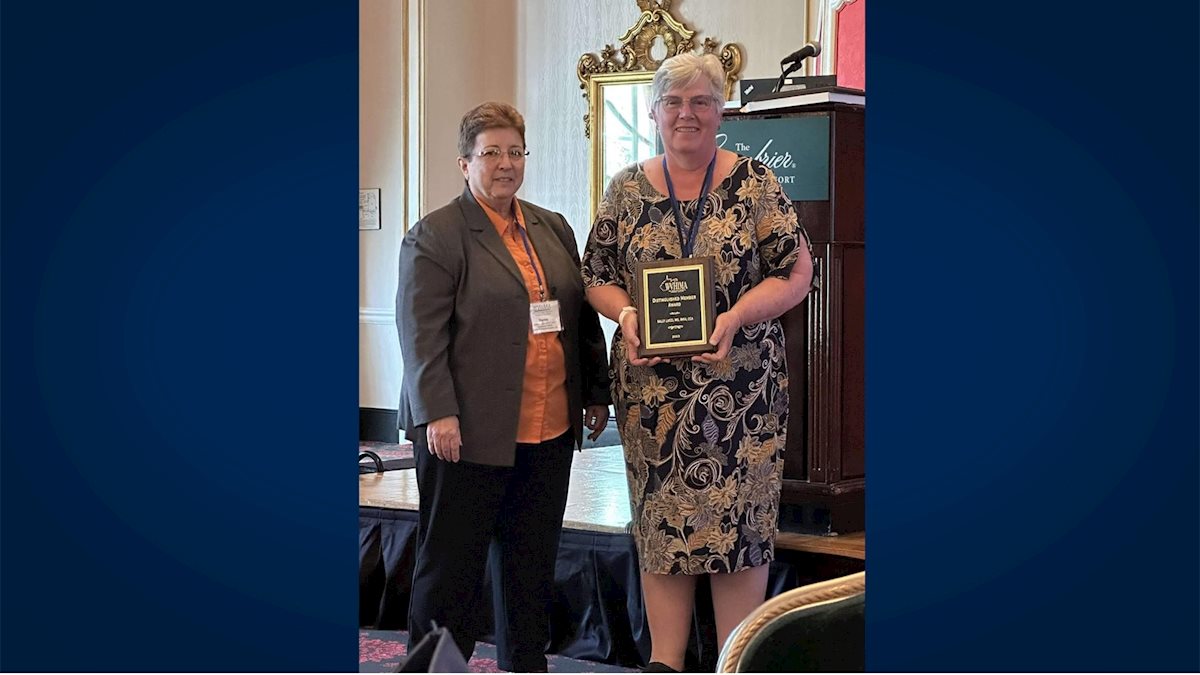 Sally Lucci, director of the West Virginia University School of Medicine's Health Informatics and Information Management (HIIM) program, has been named the 2023 distinguished member by the West Virginia Health Information Management Association (WVHIMA).
This prestigious award is given annually to one member for their outstanding contribution to the profession and can be presented only once in a member's lifetime.
"I'm honored to be recognized as the 2023 WVHIMA distinguished member," said Lucci. "This is the highest honor a member can receive, and it's a privilege to be recognized by my peers in the health information management profession."
Nominations for the award are submitted anonymously by WVHIMA members and voted upon by a selection committee. Candidates are selected based on their outstanding achievement in professional practice, contributions in research or published materials, leadership in education and service to fellow WVHIMA members.
Lucci is the second School of Medicine HIIM faculty member to win the award. Assistant Professor Megan McDougal was honored as the 2021 distinguished member. Both Lucci and McDougal were recognized at this year's WVHIMA Convention for their achievements.
Lucci joined the School of Medicine as the first director of the HIIM program in 2016 after spending over three decades in health information management at various health systems. She not only created the WVU HIIM program, but under her leadership, the program has evolved into a student-driven program. The major features a HyFlex option which allows students to choose the format of their education – online, in-person, or a blend of both – increasing opportunities for people throughout the state to continue their education.
For more information about the Health Informatics and Information Management program at WVU, visit http://medicine.hsc.wvu.edu/hiim/.