New Medical Director of the WVU Medicine Children's Gender & Sexual Development Clinic to offer support, care to gender diverse youth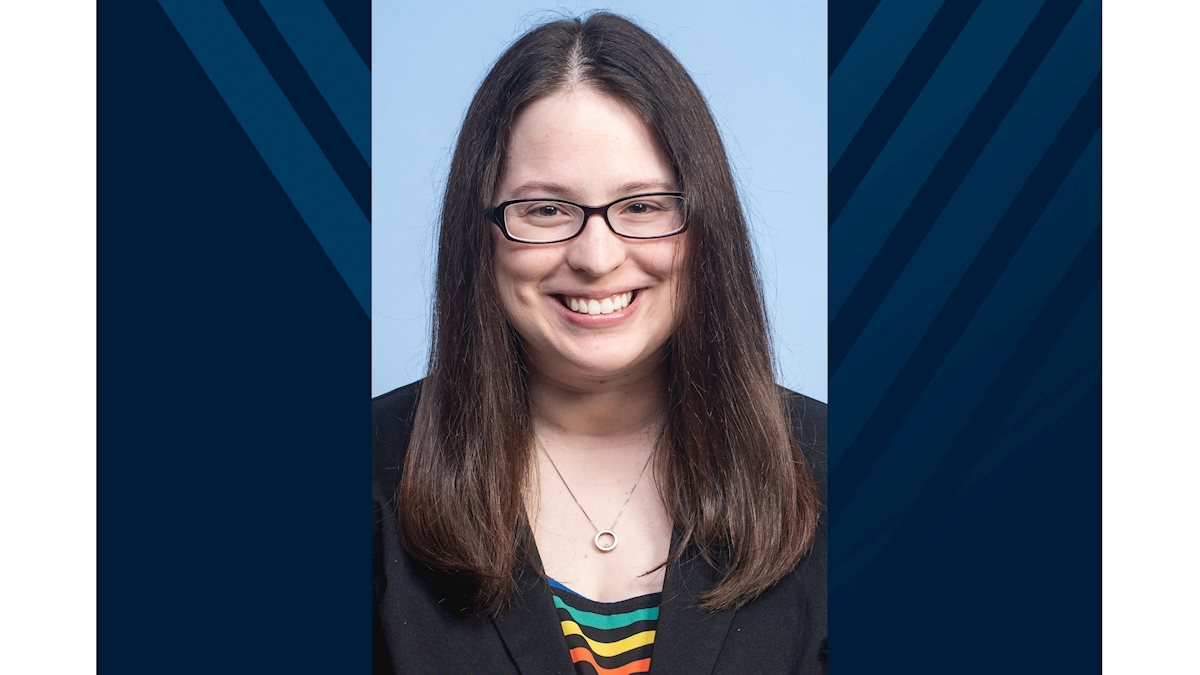 WVU Medicine Children's Hospital recently hired Dr. Kacie Kidd as Medical Director of the Gender & Sexual Development Multidisciplinary Clinic. In this role, which is the only position of its kind in the state, Dr. Kidd works in a clinical and research setting to offer support and care to gender diverse young people and their families.
Dr. Kidd sees children, adolescents, and young adults who are questioning their gender identity or who identify as transgender, nonbinary, or gender diverse, ages 3 to 26 years old.
West Virginia is estimated to have the highest number of gender diverse youth per capita in the country, but previously there were no multidisciplinary clinics for youth in our state. Dr. Kidd wanted to change that and help gender diverse young people with support and care.
As a West Virginian and trainee at the WVU School of Medicine, "I had the privilege of meeting and caring for transgender, nonbinary, and gender diverse patients, but often had to send them out of state for services, " said Dr. Kidd, MD and Assistant Professor of Pediatrics. "I wanted gender diverse West Virginians to have resources just like young people in other states, which is why we developed this multidisciplinary clinic."
Dr. Kidd works in the clinic alongside a child and adolescent psychiatrist and a therapist to provide care to patients and their families. The care that she and her colleagues provide ranges from helping young people explore who they are, helping parents explore what having a gender diverse child means for them and their family, engaging with school systems, and consideration of medical interventions.
"This clinic is important because gender diverse young people face significant health disparities compared to cisgender peers and that includes higher rates of anxiety, depression and suicide attempt," Kidd said. "But we know when young people are supported by their families, communities and medical providers, those health disparities can be reduced and even eliminated. Our role as physicians and pediatricians is critical in helping to support families and young people."
With regard to research, Dr. Kidd's goals are to aid parents in supporting their children, ensure that gender diverse people have access to care, and educate pediatricians to feel comfortable supporting gender diverse youth and their families.
Dr. Kidd's research has been published in prestigious medical journals including Pediatrics, JAMA Pediatrics, and Journal of Adolescent Health. Her most recent publication was in the Journal of the American Medical Informatics Association and explored ways researchers ask about gender identity and analyze responses to those questions. For that study, she collaborated with fellow researchers from UPMC Children's Hospital of Pittsburgh and Seattle Children's Hospital as well as the WVU, University of Pittsburgh, and Harvard Schools of Public Health.
In addition to her clinical and research work, Dr. Kidd is an educator. She is currently an instructor for gender-affirming care in the WVU School of Medicine for medical students, residents, and faculty physicians as well as advanced practice providers and other staff.
Dr. Kidd said that her patients and families inspire her to do this work.
"I get to work with amazing young people who are going to change the world," Kidd explained. "Gender diverse young people are outstanding humans who have incredible potential and need to be supported to live as their authentic self in all spaces. It is important for pediatricians and everyone in the health system to show that we respect and affirm all of our patients and want to make sure they have every opportunity to thrive."
To schedule a visit in the WVU Medicine Children's Gender & Sexual Development Multidisciplinary Clinic, call (304) 598-4835.
-WVU-