Reserving a seat in WVU's Physical therapy program a possibility with new Early Assurance pathway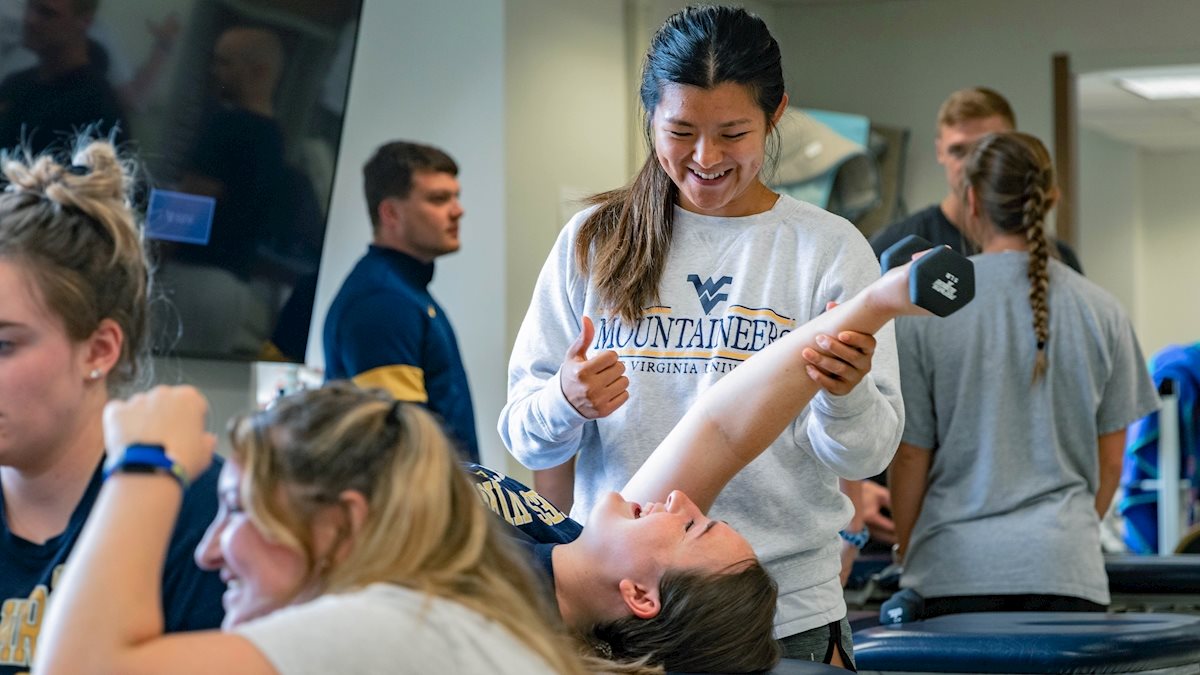 A new Early Assurance program offered by West Virginia University's School of Medicine allows freshmen who complete a bachelor's of science degree from WVU's Exercise Physiology program to be considered for admission to the Doctorate of Physical Therapy Summer 2026 cohort.
The Early Assurance program provides targeted academic advising and preparation from School of Medicine advisors to help students gain a successful foundation for enrollment in the Physical Therapy program.
"Our Exercise Physiology program has a long-standing tradition of excellence in the preparation of students to pursue doctoral physical therapy education," Mary Beth Mandich, vice dean and chair for Physical Therapy at WVU, said. "The Early Assurance program allows us to affirm our commitment to some of the best and brightest prospective physical therapists."
Enrolled students are required to purchase a program-specific laptop upon entry into the Physical Therapy program. Each year, the first ten students to enroll in the Early Assurance program will receive a free laptop and software upon entry to WVU's Doctorate of Physical Therapy program.
Non-resident students will be considered for one-time $15,000 scholarship to be awarded at the end of their first summer semester in the Physical Therapy program.
Students in Early Assurance have regular contact with Physical Therapy faculty during their undergraduate experience. Admitted students will meet with representatives from the Doctorate of Physical Therapy Admissions Committee one time per semester.
As part of the program, students must complete 60 hours of volunteer or work experience in physical therapy during the course of their undergraduate studies. At least 10 of those required hours will take place in the WVU Physical Therapy Faculty Practice Clinic or an approved WVU Medicine facility.
Students who complete Early Assurance are exempt from applying through the Centralized Application Service, thereby waiving those service fees.
To gain admission to Early Assurance, students must meet the following criteria:
Be admitted to WVU as an Exercise Physiology major,
Have a high school GPA of 3.5 or higher, and
Have an ACT Math score of 24 or higher, or SAT Math score of 570.
During the program students must obtain letters of recommendation and complete volunteer/work experience and an interview. For a complete list of requirements for admission and continued enrollment in the program, visit go.wvu.edu/PTEAP.
Students who do not meet the Early Assurance requirements to progress to the DPT program but still meet our minimum requirements for admission are eligible to apply for to WVU's regular admissions pathway through the national application service, PTCAS.
For questions about the WVU Physical Therapy Early Assurance Program, visit medicine.hsc.wvu.edu/pt/.