WVU assistant dean for Graduate Medical Education named SOAP Teacher of the Year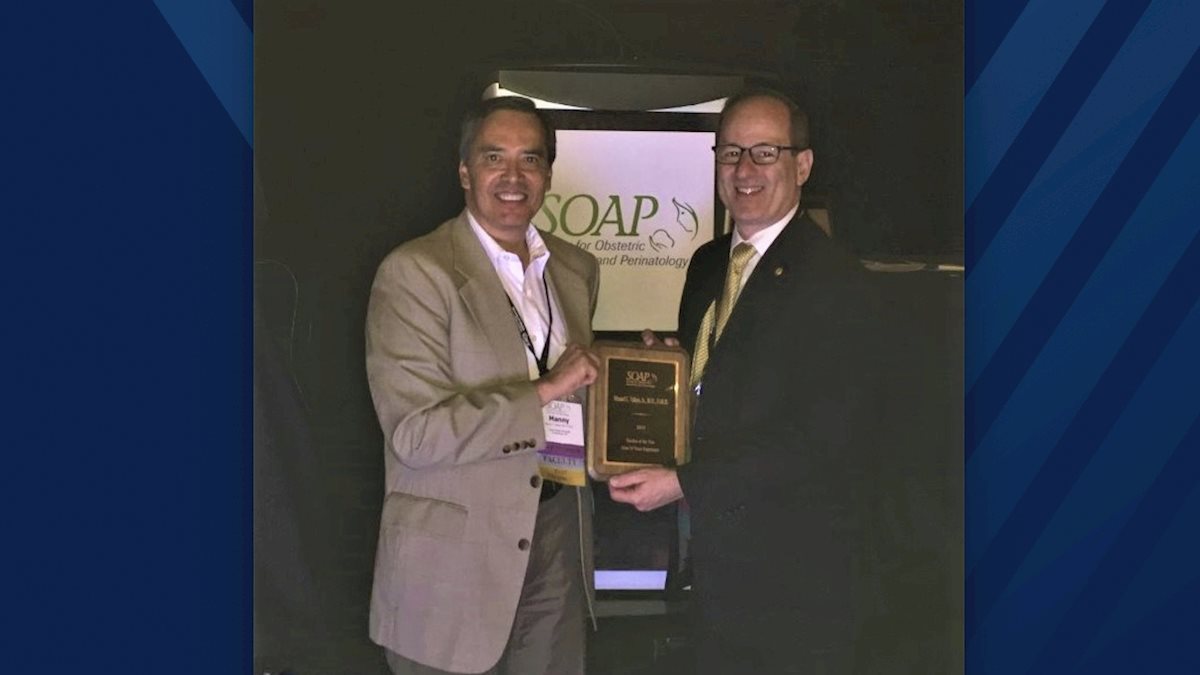 Manuel Vallejo, M.D., D.M.D., has been named the 2019 Teacher of the Year by the Society for Obstetric Anesthesia and Perinatology (SOAP).
The SOAP Teacher of the Year Award was created to recognize outstanding practitioners of Obstetric Anesthesiology who have demonstrated superior teaching primarily of anesthesiology residents and fellows, and secondarily of obstetricians, nurses, midwives, and the lay public.
"Mentoring our future practitioners is the very essence of medical education and training, it is truly an honor to be recognized nationally by my peers and trainees," Dr. Vallejo said.
Vallejo was nominated by his peers for his dedication to the University, its clinical partner and its students.
"Dr. Vallejo is a leader in our medical education department and models excellence in teaching his art for other faculty to emulate," vice dean of Education and Academic Affairs, Norman Ferrari, M.D., said. "Patients will benefit from his impact on the future of safe and effective obstetrical anesthesia for generations."
The SOAP Education Awards Subcommittee selects its winners based on the candidate's clinical teaching, mentoring, and the advancement of obstetric anesthesia outside of his/her own community.
Vallejo was honored at the 2019 SOAP Annual Meeting in Phoenix, in May.
He serves as the assistant dean for Graduate Medical Education and the designated institutional official for the Accreditation Council of Graduate Medical Education (ACGME).
Vallejo also serves as a contributing member of the ACGME Anesthesiology Review Committee.
He is board-certified in anesthesiology by the American Board of Anesthesiology.