WVU doctors create Center for Diabetes and Metabolic Health to halt chronic disease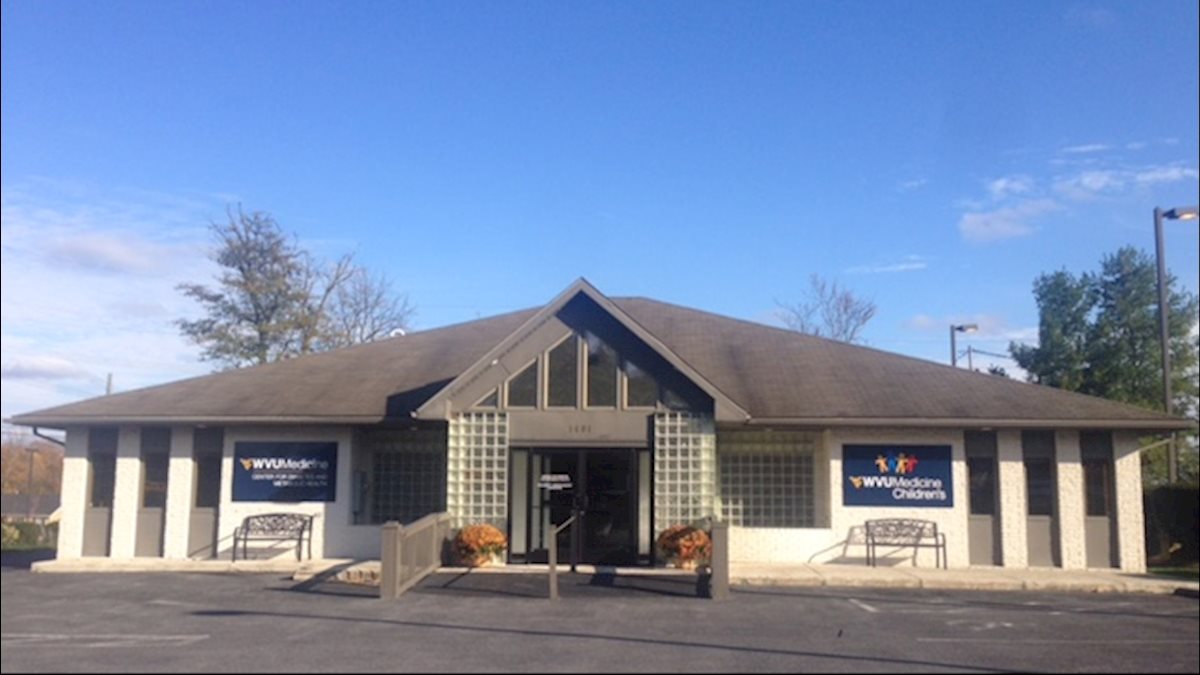 As recent national statistics for obesity and diabetes revealed West Virginia's ranking as number one in both, a team of interdisciplinary healthcare providers at West Virginia University is creating a new Center for Diabetes and Metabolic Health with the bold goal of preventing and reversing these conditions with not more medication, but less.
WVU Medicine will host a ribbon cutting ceremony and open house on Monday, Nov. 13 at noon, 1001 Sushruta Drive, Martinsburg, to celebrate the opening of the new Center in the Eastern Panhandle.
By combining state-of-the-art medical care with the four pillars of food, exercise, sleep and stress reduction, and an emphasis on community connection, the Center aims to prevent, treat and reverse diabetes and metabolic disease such as high blood pressure, high blood sugar, excess body fat around the waist and abnormal cholesterol or triglyceride levels that occur together, increasing the risk of heart disease, stroke and diabetes.
"We offer services across the lifespan, from pregnancy to old age, that emphasize health over illness and provide connection to community resources from a foundation of the highest quality, evidence-based medical care," Center director and interim dean of WVU School of Medicine's Eastern Campus, Emma Morton Eggleston, MD, MPH, said. Bridging with community partners is critical."
Eggleston, a nationally recognized lifestyle medicine expert, says that diabetes is an intergenerational disease that is deeply connected to social relationships and has profound impacts not only on physical health but also on a person's sense of wellbeing and of possibility, and this can extend to the wellbeing of entire families and communities.
"We are so lucky to have a world expert like Dr. Eggleston lead the Center for Diabetes and Metabolic Health," WVU Health Sciences vice president and executive dean Clay Marsh, MD, said. "The Center's approach is based on a holistic personalized prevention and treatment program that will change lives and be a model for the state and country."
The interdisciplinary team includes practitioners in endocrinology, family practice, pediatrics and behavioral health who work together to provide specialty care for patients and families. Conditions treated include obesity, pre-diabetes, Type 1 diabetes, Type 2 diabetes, gestational diabetes and polycystic ovarian syndrome. All patients receive lifestyle intervention and education tailored to their needs in addition to medical care for their specific age or condition type.
James Field, MD, endocrinologist and associate professor in WVU's Department of Medicine emphasizes that the care of Type 1 and complex Type 2 diabetes is imperative. "Regardless of diabetes type, all patients receive lifestyle intervention and education tailored to their needs in addition to medical care for their specific age or condition," Field said.
Sarah K. Moerschel, MD, FAAP, associate professor in WVU's Department of Pediatrics, is leading the Healthy for Life Clinic for Children and Adolescents.
"It is our goal to help children and adolescents reach and maintain a healthy weight and establish healthy habits that will reduce their risk of metabolic complications throughout the teen years and into adulthood," Moerschel said. "For children with pre-diabetes, Type 2 diabetes, high cholesterol, hypothyroidism or polycystic ovarian syndrome, we are able to provide expert medical care locally and in collaboration with our pediatric endocrine colleagues in Morgantown."
Jon Deiches, PhD, WVU Medicine psychologist, provides mental health, lifestyle change, sleep and stress reduction services for both pediatric patients and adults at the Center.
"We know that good health is multifaceted, and the best care addresses many different aspects of well-being," Dr. Deiches said. "That is precisely what this Center is trying to do. I'm incredibly excited about what the Center can bring to our community. With the right support and services, developing a healthy lifestyle is entirely possible."
In addition to direct patient services and local community engagement, Center clinicians and staff are engaged in efforts to address food insecurity, decrease sugar in health care settings, and support statewide collaborations to combat obesity and diabetes at the policy and grass roots level.
"We are prescribing health and restoration, Mark Cucuzzella, MD, FAAP, professor in WVU's Department of Family Medicine, said. "I'm proud to be part of our new Center. We're just now getting started, but it's taking off, and I think it's just going to change the current paradigms that these conditions cannot be reversed."
Patients can call 304-596-5038 for an appointment. Insurances are accepted.