WVU surgeon earns presidential citation from Society of Critical Care Medicine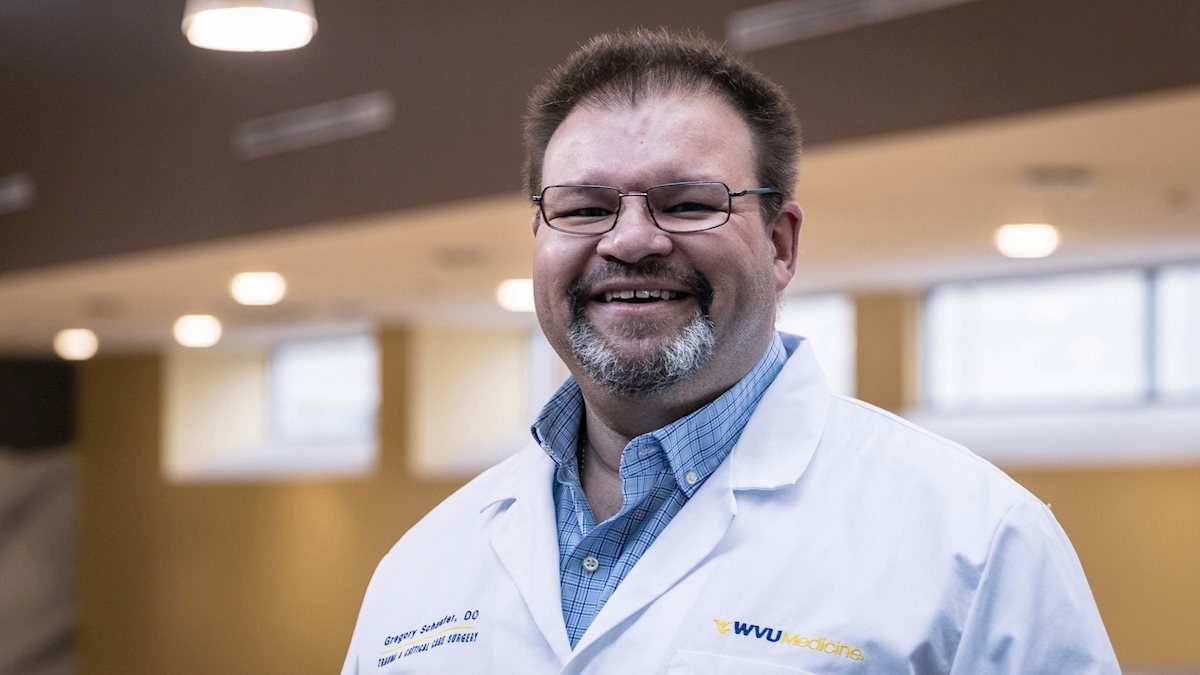 Gregory Schaefer, DO, FACS, has received a Presidential Citation from the Society of Critical Care Medicine for his outstanding contributions to the organization.
Dr. Schaefer is an associate professor in the Department of Surgery in the West Virginia University School of Medicine and the medical director of Surgical Critical Care at the J.W. Ruby Memorial Hospital.
The Society is one of the largest non-profit medical organizations dedicated to excellence and consistency in critical care practice.
Among his educational and clinical work, Schaefer still makes significant contributions in advancing the Society of Critical Care Medicine's mission, including authoring a book chapter for the Fundamentals of Critical Care Support course.
In his faculty appointment, he directs the coursework for fourth-year surgical residents during their clerkship in the surgical intensive care unit.
He touts the recognition not as his own, but more so as a reflection of his leadership team, peers, critical care team and support from his wife, Elizabeth.
"I'm blessed to work with such a collegial team. Working here at WVU is unique in the fact we have an incredible amount of resources in education and training, but you still know all your colleagues and have excellent working relationships with them," he said.
This designation is the fourth Presidential Citation Schaefer has received.
For more information about the Department of Surgery, visit medicine.hsc.wvu.edu/surgery/.