Service
Eastern Area Health Education Center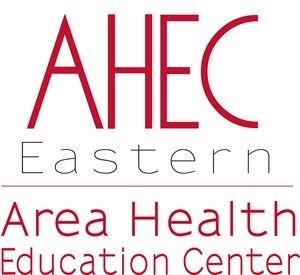 The Eastern AHEC is the first of five Area Health Education Centers to become operational in West Virginia. West Virginia University (WVU) School of Medicine, in cooperation with Marshall University and the West Virginia School of Osteopathic Medicine, is establishing a statewide system of area health education centers with their purpose being seamless integration of graduate training programs in primary care with state-supported undergraduate health professions training programs within rural underserved communities.
New Members Named To EAHEC Board
The Board of Directors of Eastern Area Health Education Center (EAHEC) recently announced the appointment of Mark Cucuzzella, MD and Brittany Zumpetta Gusic, MD to the Eastern Area Health Education Center Board of Directors.
Cucuzzella is a professor of WVU Department of Family Medicine, director of Pre-Doctoral Family Medicine Education and Rural Family Medicine Residency Program of WVU, lieutenant colonel in U.S. Air Force Reserves, co-founder and director of Freedom's Run, and director of the Natural Running Center.
Gusic is a first year resident of West Virginia University's Rural Family Medicine Residency Program in Harpers Ferry. She is a native of Wellsburg, WV, and studied exercise physiology at WVU. She then went on to medical school as a Mountaineer, completing her third and fourth years in the Eastern Division. During her medical training, she was selected to the Gold Humanism Honor Society and was awarded a Rural Family Medicine Scholarship.
"We are both honored to serve as members of the EAHEC Board of Directors," Cucuzzella and Gusic said. "This is an exciting time of growth and change in and around the Eastern Panhandle, and the health of the community is certainly integral to that growth. "
The 15-member EAHEC Board includes representatives from Jefferson, Berkeley, Morgan, Hampshire, Mineral and Grant Counties as well as individuals from WVU's Robert C. Byrd Health Sciences Center in Martinsburg.
The EAHEC's central mission is service to the community. This service is made possible through EAHEC's involvement in programs such as: Freedom's Run, Health Professions Club, Health Sciences & Technology Academy (HSTA), Project ImPACT, and Community and Rural Health programs.