Welcome to the Department of Ophthalmology and Visual Sciences Glaucoma Fellowship program at West Virginia University. Our one-year glaucoma fellowship program provides an advanced level of subspecialty training in the diagnosis and management of medical and surgical glaucoma. The program is under the direction of Brian McMillan, M.D., with a glaucoma service faculty that includes Tony Realini, M.D., MPH, Joel Palko, M.D., and Kevin Halenda, M.D.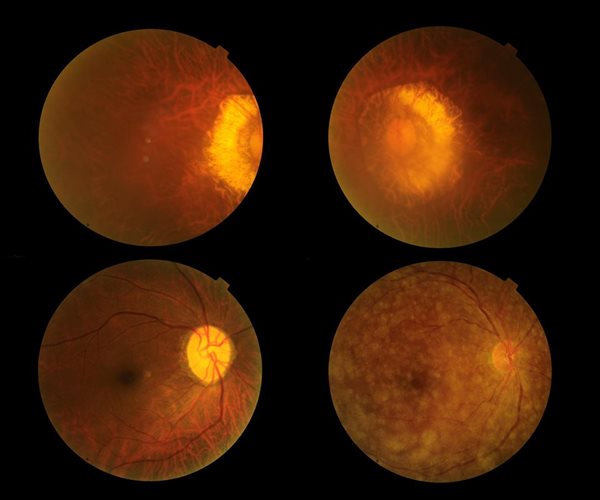 The glaucoma fellow will gain the knowledge and skills outlined in the WVU Glaucoma Fellowship Program Manual through supervised clinical care delivery, research, independent study, and participation in Ground Rounds and didactic lectures provided by the glaucoma service. Fellows will provide outpatient glaucoma care alongside faculty 2 -3 days per week, seeing 110 - 120 patients in a typical week.  Fellows will accompany faculty to the operating room 1 - 2 days per week to perform and/or assist in 10 - 15 cases per week. Fellows can expect to be a primary surgeon on 40 - 50 trabeculectomy and/or tube shunt procedures, 70 - 80 MIGS procedures, 100+ phacoemulsification procedures (more than half of which will be complex cataract cases), variable numbers of revisions, examinations under anesthesia, and other miscellaneous cases, as well as 100+ laser procedures.  Fellows will transition to independence by serving as attending physicians supervising residents providing comprehensive eye care at the nearby Veterans Administration hospital and covering general call at WVU at the attending level.  Fellows will provide education to residents, medical students, and technicians through both formal lectures and clinical supervision.  Core ophthalmology knowledge and skills will be maintained through attendance at weekly Grand Rounds, staffing resident comprehensive clinics, performing phacoemulsification weekly, and independent study.
Upon completing training, the glaucoma fellow will have extensively developed the knowledge and skills necessary to independently diagnose and treat his/her patients in all aspects of the medical and surgical management of glaucoma.
The WVU Eye Institute, which houses the Department of Ophthalmology and Visual Sciences, is the only tertiary eye center in West Virginia and draws patients from around the state and the surrounding areas.  Our clinical faculty provides care to approximately 35,000 patients per year in addition to providing clinical services to the Louis A. Johnson VA Medical Center in nearby Clarksburg, WV.  West Virginia has one of the highest percentages of elderly people in the nation.  Annually, more than 4,000 patients are seen at the WVU Eye Institute for glaucoma-related vision care and 400 - 500 surgeries are performed.
Mountaineers know West Virginia University
is special.
See cases you want to see, learn from mentors and contribute to your specialty through research. It's all part of perfecting your skills as a clinician and advancing your career with our fellowship training.
We know that can be demanding, so as you train, we have programs, facilities and amenities to help sustain your growth, on and off the clock.