Students
Health Informatics and Information Management
Health Informatics and Information Management (HIIM) is a unique combination of business, science and information technology. Professionals are trained in information management technology applications and the operations and workflow of a variety of healthcare organizations. They are vital to the daily operations management of health information and electronic health records and are entrusted with keeping patients' information and records accurate and protected.
Who you are
This degree is designed for students who are hands-on learners interested in the business of healthcare. Specialists in this field have a direct and valuable effect on patients without being in the physical clinic. The first and only degree of it's kind in West Virginia, graduates receive training in: 
Compliance and risk management
Healthcare privacy and security
Health informatics and data analysis
Clinical documentation improvement
Information governance
Operations and medical records administration
Revenue cycle management
Facts
300

hours of hands-on professional experience.
What you'll do
Career opportunities exist to work in healthcare systems, hospitals, private practice offices, clinics, skilled and long-term care and healthcare software companies.
The Bureau of Labor Statistics cites medical and health services manager positions are projected to grow faster than the national average.
Starting out, graduates can expect average salaried in the $30,000 to 50,000 range. Experienced professionals can earn upwards of $50,000 to 75,000 annually.
At the School of Medicine's Health Informatics and Information Management program, students experience advance healthcare applications currently in use by learning on the internet-based, V-Lab developed by the American Health Information Management Association. Students also gain valuable experience during three professional practice experiences.
The program's graduates are work-ready within the health information field and go on to work in a variety of settings and roles.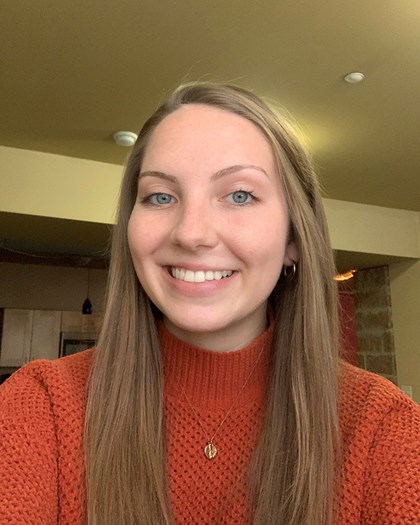 Braleigh Trout
Health Informatics and Information Management
"I would tell prospective students that going to WVU has 100% been one of the best decisions of my life. I always feel so at home, I've made so many new friends from different places around the world, and I'm learning so many new and important things."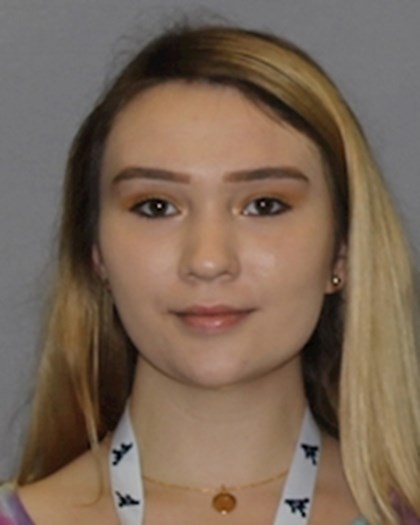 Kaitlin Beegle
Health Informatics and Information Management
"I always knew that I wanted to pursue a career in healthcare, but I did not want to deal directly with patients. This major focuses on business and technology in the medical field, which is important because there will be jobs in this area as technology becomes more evolved."
Accreditation
The Baccalaureate Degree Health Information Management is in Candidacy Status, pending accreditation review by the Commission on Accreditation for Health Information and Information Management Education (CAHIIM).