Bachelor of Science (BS)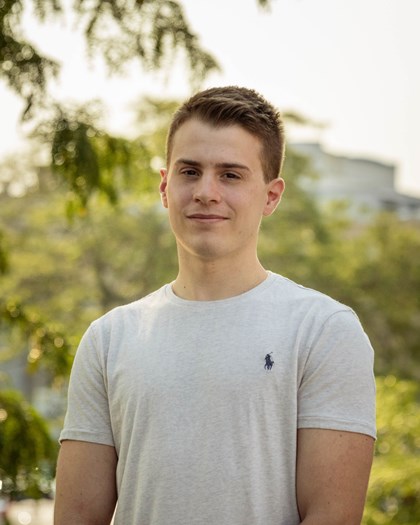 Alex Stevenson
Health Informatics and Information Management
"Overall the people here are very kind and helpful. The faculty really connect with the program's students. I had a ton of questions starting out, they helped and were always available."
The Bachelor of Science (BS) in health informatics and information management (HIIM) combines business, science, and information technology to create a unique 120-credit hour undergraduate degree with diverse opportunities for graduates. 
In the HIIM program, students experience advance healthcare applications currently in use by learning on the internet-based VLab, developed by the American Health Information Management Association (AHIMA). Students also complete three professional practice experiences, accruing 400 hours of practical, hands-on experience.
Our curriculum includes training in compliance/risk management, healthcare privacy and security, health informatics/data analysis, clinical documentation improvement, information governance, operations/medical records administration, and revenue cycle management (coding and billing). Because of this diverse curriculum, our alumni are prepared to be work-ready health informatics and information management professionals that work in a variety of different settings and positions. 
Strong job prospects with competitive salaries await graduates. New graduates with bachelor's degrees start with average salaries in the $30,000 to $50,000 range. Five years out, the ranges are upwards of $50,000 to $70,000 annually.