Biomedical Laboratory Diagnostics Program receives grant to enhance student laboratory instruction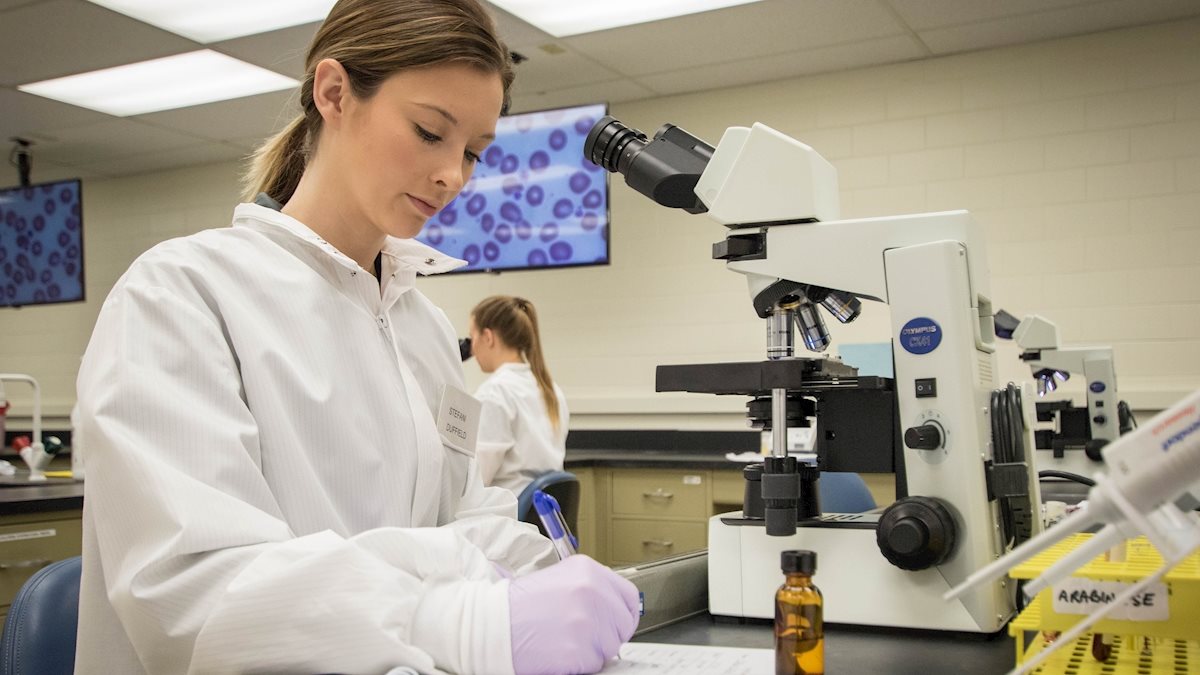 Dr. Michelle Butina has received an American Society of Clinical Pathology Foundation grant to support the Biomedical Laboratory Diagnostics Program - Medical Laboratory Science (MLS) track as it is strategically acquiring up-to-date instrumentation to enhance student laboratory instruction.
"The teaching, learning, and assessment of clinical skills begins in student laboratory courses and is further developed during clinical rotations," said Butina, Vice-Chair of Laboratory Sciences Division, Pathology, Anatomy and Laboratory Medicine.
"As the trend over the last few decades has been to condense clinical rotations, more emphasis on clinical skill development occurs in the student laboratory. Thus to mimic and simulate the clinical laboratory workplace, modern clinical laboratory instrumentation is necessary."
The instrumentation in MLS student laboratories often does not rival that found in practice as it is not cost-effective; however, for effective learning of clinical skills, it should still be current and similar.
With the ASCP funding received, the MLS program will purchase a Cell-Dyn Emerald. The Emerald will provide students with the opportunity to learn the basic principles of hematology analyzers, such as electronic impedance and absorption spectrophotometry, as well as modern laboratory Quality Control principles. In addition, the incorporation of this analyzer will allow students to operate and troubleshoot a modern hematology analyzer.
The American Society for Clinical Pathology is the world's largest professional membership organization for pathologists and laboratory professionals. It was started in 1922 with a mission to provide excellence in education, certification, and advocacy on behalf of patients, pathologists, and laboratory professionals.