WVU medical student commissioned as 2nd Lieutenant in U.S. Air Force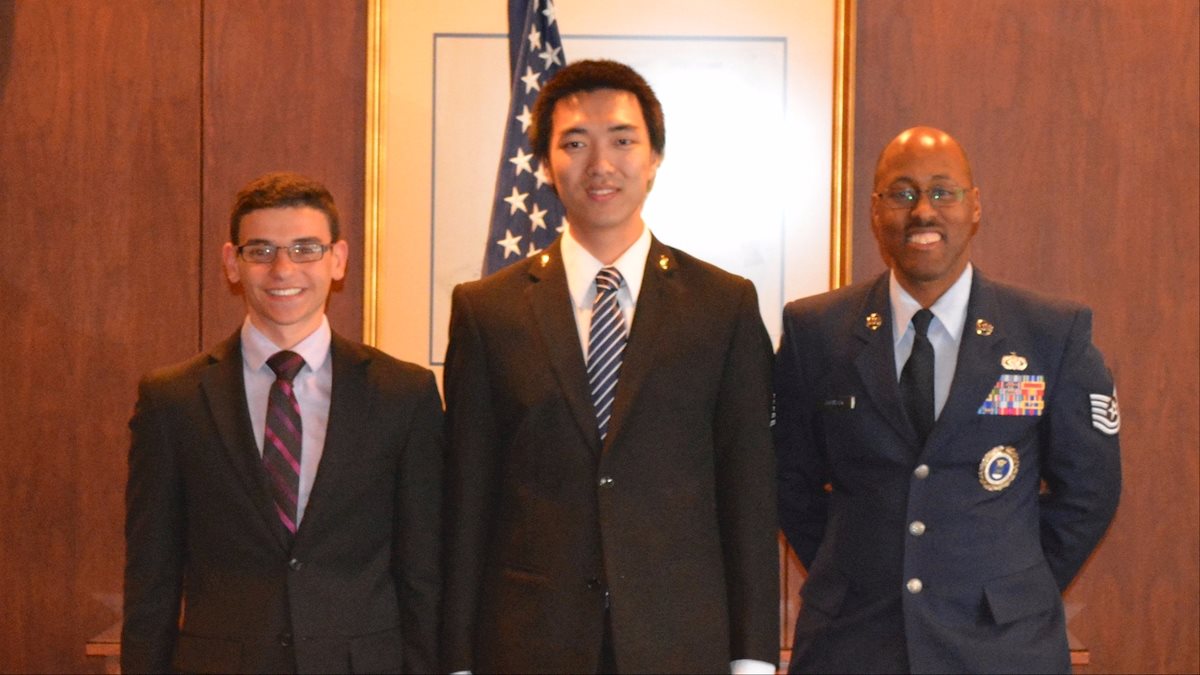 Morgan Huang was recently commissioned as a second lieutenant in the United States Air Force. Morgan was sworn in by fellow classmate, Joseph Alfred Enfonde, currently a second lieutenant in the U.S. Army.
"It was an honor to be able to swear in Morgan," said Joseph. "I remember during my swearing in ceremony, the recruiter mentioned that I may be asked to perform the service in the future. I never imagined that it would be in my first year of medical school for a classmate!"
Morgan's obligation during each summer will vary, but for summer 2016 he will attend Officer's Training School at Maxwell-Gunter Air Force Base, Montgomery, Alabama. The summers following will likely be away rotations. After graduating medical school, Morgan will be considered active duty and will complete an Air Force residency.
Morgan and his family adopted the United States as their new home when he was about seven years old. "I appreciate this great nation and what it's done for my family, so this is a great chance to give back to my country while still developing my career in medicine," said Morgan.
"I started the process to join the Air Force the summer before I started school, and it certainly has had its bumps, but I have looked forward to this moment the whole way through. I continue to look forward to exploring opportunities with the Air Force. As for the ceremony itself, I wasn't sure what to expect at first, but it was definitely an exciting and memorable experience."