Alumni News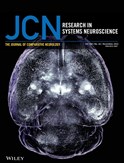 Dr. Michelle Bedenbaugh, a former Ph.D. student in CIP with Dr. Stan Hileman, recently published two papers on her postdoctoral work at Vanderbilt University. The first, "MC3R links nutritional state to childhood growth and the timing of puberty," was published in Nature in November 2021. Research teams from the University of Cambridge, University of Michigan, Vanderbilt University, and others collaborated to discover that the melanocortin-3 receptor (MC3R) regulates the timing of sexual maturation, the rate of linear growth and the accrual of lean mass in humans and mice. Humans that have loss of function mutations in MC3R exhibit delayed puberty and reduced linear growth. Additionally, MC3R is present in neurons known to play a critical role in sexual maturation and growth, including kisspeptin and GHRH neurons in the arcuate nucleus of the hypothalamus. Therefore, MC3R is a crucial modulator of the central melanocortin system and its involvement in growth and sexual maturation. The second manuscript, "Organization of neural systems expressing melanocortin-3 receptors in the mouse brain: Evidence for sexual dimorphism" earned an image on the cover of the Journal of Comparative Neurology in June 2022. In this work, the expression of MC3R neurons and terminals was characterized in the whole brain. In addition to MC3R being expressed in brain areas known to play a role in food intake and energy homeostasis, MC3R was abundantly expressed in areas known to modulate many motivated behaviors, including ingestive, reproductive, defensive and arousal behaviors. Moreover, MC3R expression was sexually dimorphic in several areas, indicating that MC3R may influence sexually dimorphic physiological functions and behaviors. Dr. Bedenbaugh also recently received a perfect impact factor score of 10 on her recent K99/R00 resubmission
_______________________________________________________

Dr. Casey Nestor was recently promoted to Associate Professor in the Department of Animal Science at North Carolina State University. He received his Ph.D. in the CIP program in 2012 under the guidance of  Drs. Bob Goodman and Stan Hileman. In addition, he recently was awarded an NIH R01 in the amount of 2.45 million dollars entitled "Nutritional regulation of luteinizing hormone secretion". The long-term goal of his research is to determine the central mechanisms by which undernutrition and realimentation impact reproduction through regulation of gonadotropin-releasing hormone (GnRH) and luteinizing hormone (LH) secretion, using male and female sheep as an animal model.  Inadequate energy suppresses reproduction, but the central mechanisms for this are unknown. Thus, the objective of this proposal is to determine the role that a neuropeptide, agouti-related peptide, and microglia that produce inflammatory molecules play in that process. The proposed experiments will not only address the neuronal networks by which changes in metabolic state impact reproduction, but also provide important insight into the role the immune system likely plays.
_______________________________________________________

Dr. Joshua Gross, a former Ph.D. student in CIP with Dr. David Siderovski and Dr. Vince Setola, published a recent paper in the Proceedings of the National Academy of Sciences (Mar 8;119(10):e2112397119, 2022). Teams from Duke University and the National Center for Advancing Translational Sciences reported the discovery, synthesis, and characterization of a novel functionally selective agonist (N8279) of the cognate G protein-coupled receptor (GPCR) for ghrelin, the GHSR1a receptor. Ghrelin affects the firing rate of dopaminergic neurons and the subsequent release of dopamine in the striatum, thereby influencing such behaviors as reward seeking and locomotion. The authors demonstrated that N8279 is brain penetrant and, at low doses, affects such dopaminergic behaviors as locomotion in a mouse genetic model of hyperdopaminergia and locomotor sensitization to cocaine. The latter behavioral effect of N8279 is notable, as the compound markedly delays the induction of locomotor sensitization to cocaine and abrogates the expression of locomotor sensitization to cocaine. Further preclinical and, if warranted, clinical studies of N8279 should be quite informative as to whether the novel compound has selective efficacy on dopaminergic neurotransmission that is dysregulated in such disorders as SUD and/or Parkinson's disease.