Lectures

The Department has a comprehensive teaching conference schedule. Residents, faculty, and clinical personnel attend conferences each Wednesday morning beginning at 6:30 AM. Topics include review of Campbell's Urology, Pediatric Urology, Integrated Cases in Uropathology and Uroradiology, and a Complications Conference. A complete schedule of topics is provided monthly. Residents actively participate and present materials at each conference. A handout summary is provided for all attendees. The Pediatrics and Complications Conferences are CME accredited.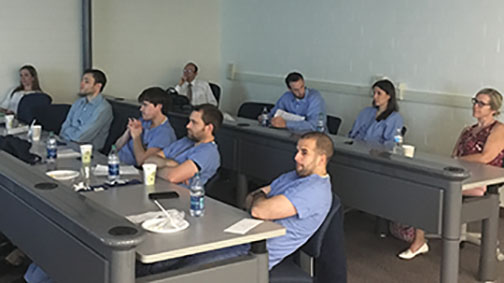 Some of the residents, faculty, and mid-level providers attending the Wednesday Urology Conference.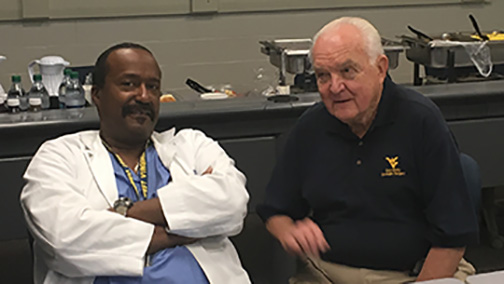 Henry Fooks, MD, and "Coach" Stanley Kandzari, MD, attending the weekly conference.