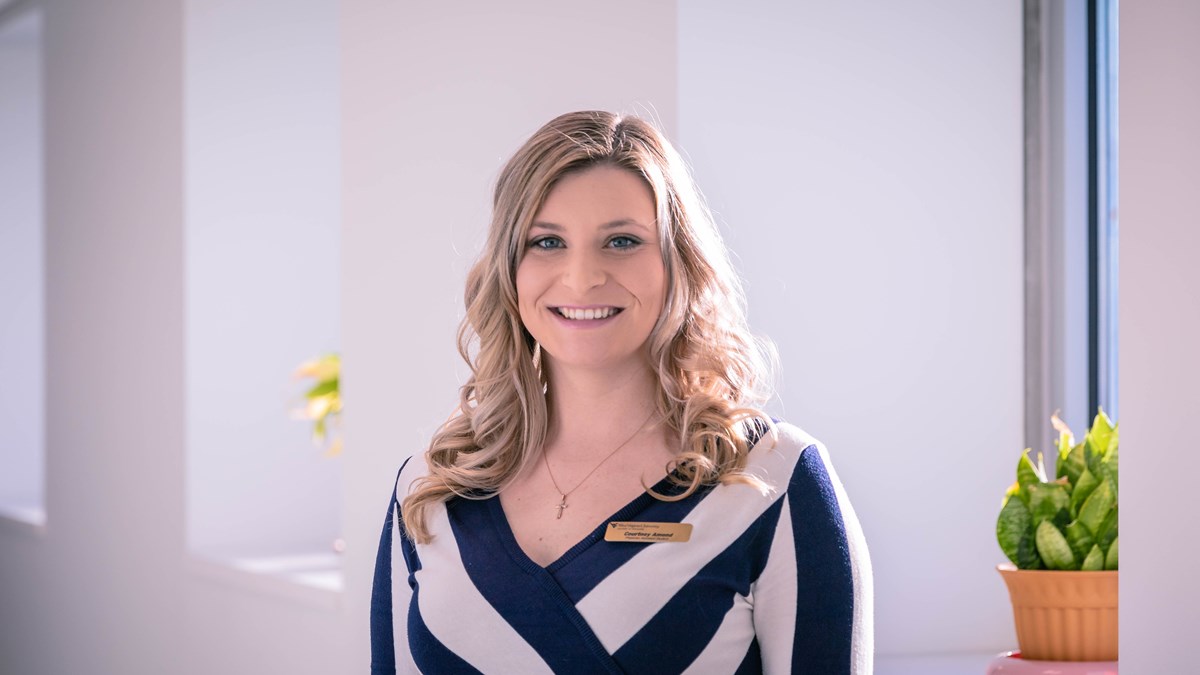 Hometown:

Wheeling, W.Va.

Undergraduate Degree:

Immunology and medical microbiology, West Virginia University
Why did you want to become a physician assistant?
I wanted to be a physician assistant to make a difference in the lives of West Virginia residents. The health disparities in rural West Virginia impact many individuals in many different ways. My overall goal is to serve West Virginia residents to better their quality of life and healthcare opportunities.
Is there an experience you've had that made you realize why you chose this profession? 
My time spent shadowing in McDowell County, West Virginia, through the Rural Undergraduate Shadowing in Healthcare program at WVU opened my eyes to the vast differences in the quality of life of individuals with limited health care opportunities. The care the medical staff provided was enlightening to the importance of evidence-based practice and the overall education of one's physical health condition. I am striving to become one of those dedicated providers in our great state.
Why did you choose WVU? 
I chose WVU because I fell in love with the University, specifically the School of Medicine while I was in undergrad. The love and support that the faculty have for their students is second to none and makes for the best learning environment. WVU feels like so much more than a university; WVU is a family.
What would you tell prospective students about your experience at WVU and the School of Medicine? 
The enthusiasm and pride that the University and the state have for all things WVU is truly eye-opening. I feel so at home at WVU and I couldn't imagine myself anywhere else.
Have you had any particular professors or faculty members who have made an impact on you while at WVU? If so, how?
Evie Brantmayer and the whole HSC student services department played a huge role in my undergraduate career at WVU. I truly feel that the growth that I made as an ambassador has made me the person that I am today. When I discussed applying to PA school with them, they gave me the best of wishes and gave me so much confidence in myself and my decisions.
What are you hoping to do in your career?
I plan to practice rural medicine in the great state of West Virginia. Although I am willing to accept just about any specialty, I have a strong interest in women's health and would like to work with those women impacted by the opioid epidemic, as well as their children, as I have seen first-hand how the opioid epidemic impacts generations of individuals.