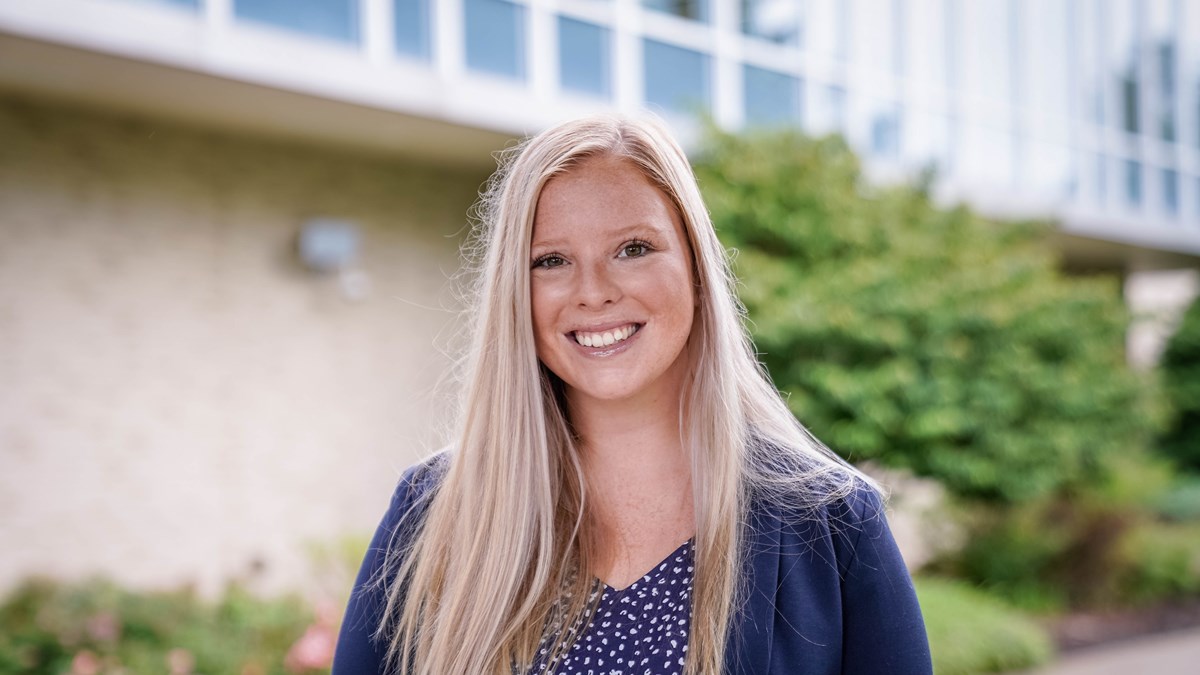 Hometown:

Huntington, West Virginia
What major is your undergraduate degree? 
My undergraduate degree is in communications sciences and disorders with a minor in special education.
Why do you want to become a speech language pathologist? Is there an experience you've had that made you realize why you chose this profession? 
I want to become a speech pathologist so I can help change the lives of those with speech disorders or other issues. Speech is the main way we are all able to communicate with others and I want to be able to allow everyone to have that experience with their loved ones. 
Why did you choose WVU? 
I chose WVU because it was a big school with a small school feel! The second I first stepped on campus during my first tour, I knew I would find my lifelong friends here and make memories that would last a lifetime.
What would you tell prospective students about your experience at WVU and the School of Medicine? 
Always make sure you go to class and get to know your professors! 
What are you hoping to do in your career? What other goals do you have after completing your education? Are you hoping to practice in West Virginia?
I am hoping to become a speech language pathologist that specializes in feeding for ages birth to 3. I would love to find myself practicing in a large city where there are big children's hospitals such as Cincinnati or Pittsburgh, but I wouldn't mind staying in West Virginia for a few years after I graduate!
Have you participated in any clubs, student organizations or other groups in the School of Medicine? If so, do you have any special experiences to share?
I have been involved in two organizations here on campus, NSSLHA (National Student Speech Language Hearing Association) and I am in Omega Phi Alpha.
Tell us something unique or interesting about you that others may not know?
I love trying new foods, traveling, and my favorite color is pink!