General Surgery
Message from the Program Director: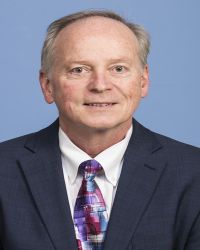 On behalf of the entire faculty in the Department of Surgery at West Virginia University, I would like to welcome you to the following overview of the General Surgery Residency Program.
I want to take this opportunity to introduce myself.  I am a committed surgical educator with many years of experience as a General Surgery Program Director.  I have successfully expanded a program, developed a national reputation for education, and trained residents in five years for successful general surgery practice as well as competitive fellowships.  My commitment to you is to prepare you to enter practice at the completion of your training or compete for the most highly coveted fellowships available.
General surgery training is one of the defining experiences in the life of any individual who completes the process. While there are common requirements that all residency programs must offer, a one-sized fits all approach to surgical training does not exist (http://www.acgme.org/Specialties/Overview/pfcatid/24 Surgery RRC common program requirements). The program at WVU is a 5-year clinical program where trainees are given an opportunity to develop themselves professionally in the framework of the following 3 pillars: clinical experience, educational commitment and research opportunity.
It is through excellence in each of these 3 pillars that trainees can expect to meet their long term career goals, whether it be in the pursuit of fellowship opportunities or in laying the foundation for success in a career as a practicing general surgeon. The entire Department of Surgery is focused on providing excellence in each of these 3 pillars.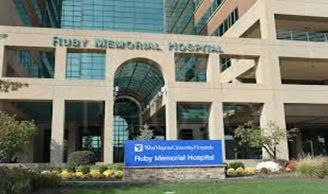 The majority of clinical opportunities take place at the Ruby Memorial Hospital. Ruby Memorial Hospital is a 635-bed tertiary care hospital that offers the full depth and breadth of general surgery and surgical specialty experience(s). Limited numbers of surgical fellows allow residents within our program to gain unique experiences in advanced surgical procedures across the entire spectrum of general surgery including vascular surgery, cardiothoracic surgery, pediatric surgery, surgical oncology and trauma/ICU. Additional sites where clinical experiences are gained include the Louis A. Johnson VAMC as well as a 1-month rotation in solid organ transplantation at Baylor University during the PG3 year. By the completion of the 5 years of clinical training, graduates of our program routinely finish with over 1,000 major cases and excess numbers of cases within all of the defined categories.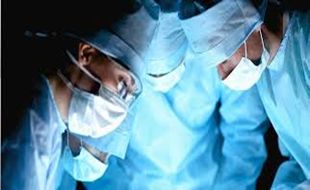 In addition to clinical experience, the residency is committed to providing structured educational support for its residents in the form of protected weekly educational time. A vast array of education resources including access to the SCORE curriculum, TrueLearn question bank, SESAP resources, and the WV STEPS simulation center among others. This commitment has allowed our graduates to experience great success on the American Board of Surgery qualifying and certifying examinations.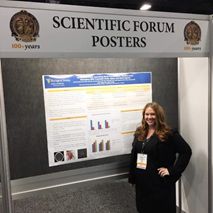 Clinical research opportunities exist for residents of our program whether they choose to pursue them in the context of their ongoing clinical training or in the form of dedicated protected research time. Residents in our program have a proven record of accomplishment of presenting their research in a variety of forums including local, statewide, regional and national meetings. In addition, residents have also had success in publishing their work in peer-reviewed journals (link to bibliography for all current residents).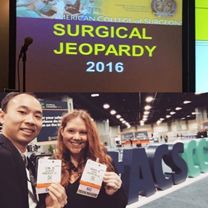 Through the program's commitment to the above 3 pillars as well as the hard work and dedication of the residents in the program, our graduates have all been successful in achieving the fellowships of their choice. In the case of those who have opted to practice general surgery at the completion of their training without pursuing fellowship training, our graduates have consistently proven themselves capable and ready to "hit the ground running."
I would like to personally thank you on behalf of the entire Department of Surgery for taking time to learn more about our residency program. Please feel free to contact us at 304-293-1254 with any questions.
Warmest Regards,
David Borgstrom, MD FACS 
Associate Professor
Program Director 
Department of Surgery 
WVU-SOM 
Program Information
The general surgery residency program at the WVU-SOM is a five (5) year clinical training program. There are four (4) categorical positions per year of training with plans currently in place to expand the residency to 5 positions per year. The program strives to achieve excellence in each of the three pillars outlined in the SOM mission statement including clinical service, education and research.
As the main tertiary referral center for the entire state and its busiest level one trauma center, Ruby Memorial Hospital provides trainees with unique opportunities to care for patients across the entire spectrum of surgical disease.
Graduates of the program have a proven track record of attaining the fellowship of their choice. Those who choose to eschew fellowship have gone on to attain success in practicing the full breadth and depth of general surgery.   The program takes particular pride in the fact that many of its graduates have stayed within West Virginia to serve its sons and daughters in a variety of its geographical locations, from as far south as Princeton, as far west as Parkersburg and as far east as Martinsburg.