View virtual tour of WVU Medicine Children's Hospital and women's pavilion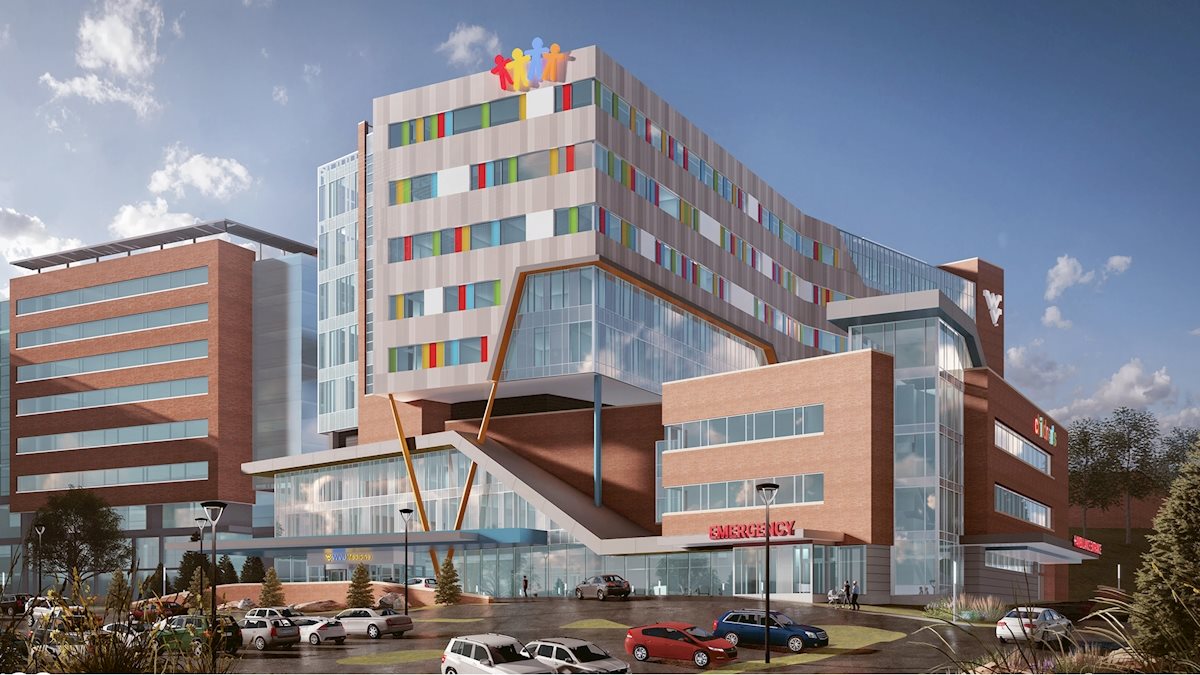 A new 155-bed, nine-story WVU Children's Hospital and women's pavilion is scheduled for completion in 2020. The new, $150-million facility will include
A 25-bed Pediatric Intensive Care Unit (PICU) and sedation unit
A 61-bed Neonatal Intensive Care Unit (NICU)
A 39-bed pediatric acute care unit
A 30-bed obstetrical unit with potential for expansion
Operating rooms, cardiac catheterization, and endoscopy facilities
A medical office building, including Pediatric subspecialty and more
Expanded pediatric emergency room
Entry, registration, administration, and building services
Diagnostic imaging and lab services
All of the inpatient rooms will be private, except for 11 NICU rooms for twins. The tower will also include inpatient and outpatient pharmacy facilities and a cafeteria.
"This is our moment," Philip Saul, M.D., executive vice president for WVU Medicine Children's said. "We're already the center for specialty care to high-risk mothers, premature infants, and children with life-threatening conditions through adolescent to adulthood. The need for our services is growing at such a rapid pace that the creation of this hospital is a must."
View a virtual tour of the proposed facility.
Learn about residency and fellowship opportunities with the Department of Pediatrics. Find information on the Department of Obstetrics and Gynecology residency program.
-WVU-