Training Sites
WVU Hospitals
The home base for the interns is located within the department of Department of Behavioral Medicine and Psychiatry, housed at Chestnut Ridge Center. Chestnut Ridge center operates within the WVU Medicine System (WVU's affiliated health system). Interns may also participate in rotations at additional facilities within in WVU Medicine system including the flagship hospital J.W. Ruby Memorial Hospital and Clark K. Sleeth Department of Family Medicine. Additionally, interns have the option to complete  minor rotations or other experiences at the Louis A. Johnson VA Medical Center. These training sites serve a broad population including West Virginians throughout the state, as well as individuals from surrounding states.
J.W. Ruby Memorial Hospital, a 690-bed tertiary care center, serves as the primary teaching destination for West Virginia University's health professions schools. As the largest facility in the WVU Hospitals family, J.W. Ruby Memorial Hospital provides the most advanced level of care available to the citizens of West Virginia and bordering states. Our staff consists of highly-trained, dedicated professionals who are trained in the latest techniques and technologies — and are also skilled in the art of caring.
J.W. Ruby Memorial Hospital is designated as a Level One Trauma Center and has received Magnet recognition for nursing, and other sub-specialties.
Interns are housed within the Department of Behavioral Medicine and Psychiatry at Chestnut Ridge Center. Chestnut Ridge Center is a leading regional referral center for treatment of mental illness and addiction for adults, adolescents, and children. Our programs provide a continuum of care through outpatient, partial hospitalization, inpatient, and residential treatment services.
Patients benefit from Chestnut Ridge Center's intensive approach, which is tailored to each individual's needs. Quality of care is ensured by the staff's professional skills and expertise in treatment, teaching, and research. The multidisciplinary team of psychiatrists, psychologists, social workers, nurses, rehabilitation therapists, mental health specialists, dieticians, and educators provide comprehensive care. Additionally the modalities of art, recreation, and experiential therapy are incorporated into the treatment programs.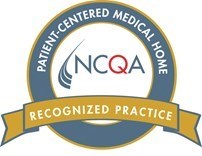 The Clark K. Sleeth Family Medicine Center provides comprehensive primary care for people of all ages. As a patient-centered medical home, Clark K. Sleeth Family Medicine serves as a health "home base" for many patients, helping them to obtain and manage the care they need. Family Medicine provides services that are founded in the best medical evidence. At Clark K. Sleeth Family Medicine, the patient is considered the most important member of the healthcare team.
The healthcare team provides comprehensive health care for all stages of your life, including:
Primary Care
Acute and Well Child Care
Acupuncture
Obstetrics and Women's Care
Behavioral Medicine
Procedure Clinic
Sports Medicine
Intensive Diabetes Care
Patient-Centered Medical Home
Additional Training Sites
The Louis A. Johnson VA Medical Center is located 40 miles south of Morgantown in Clarksburg WV.  Interns will be involved in the Psychosocial Residential Rehabilition Treatment Program.