Accomplishments by our Fellows
2019 Oculoplastics graduate presents work at ASPORS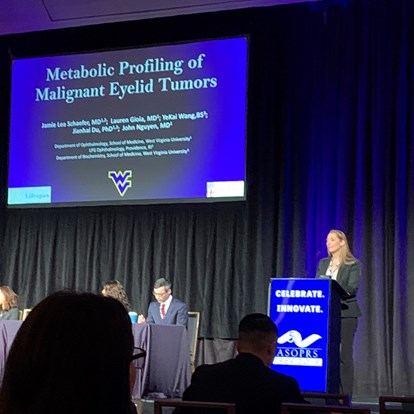 Oculoplastics fellow to present in Singapore
Oculoplastics fellow, Jamie Schaefer, has been selected by the iTEDs Executive Board's Award Committee to receive a $2500 travel grant so that she can present her poster on thyroid eye disease in Singapore during the iTED meeting in February.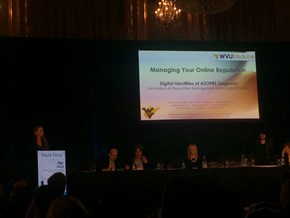 Jamie Schaefer's (2018 Fellow) podium presentation.
Authors - Schaefer Jamie, Crihalmeanu Tudor, Clegg Aric, Madill Evan, Prabhu Arapn, Gioia Lauren, Fay Aaron, Nguyen John: Digital Identities of ASOPRS Surgeons: An analysis of reputation management and content control.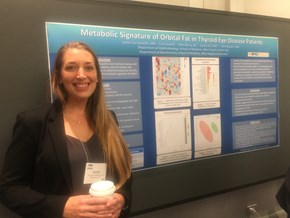 Jamie Schaefer (2018 Fellow) at her poster prestation at ASOPRS on October 26, 2018.
Metabolic Signature of Orbital Fat in Thyroid Eye Disease Patients: Authors: Jamie Schaefer, Cara Laswell, Yekai Wang, Jainhai Du, John Nguyen