White Coat Ceremony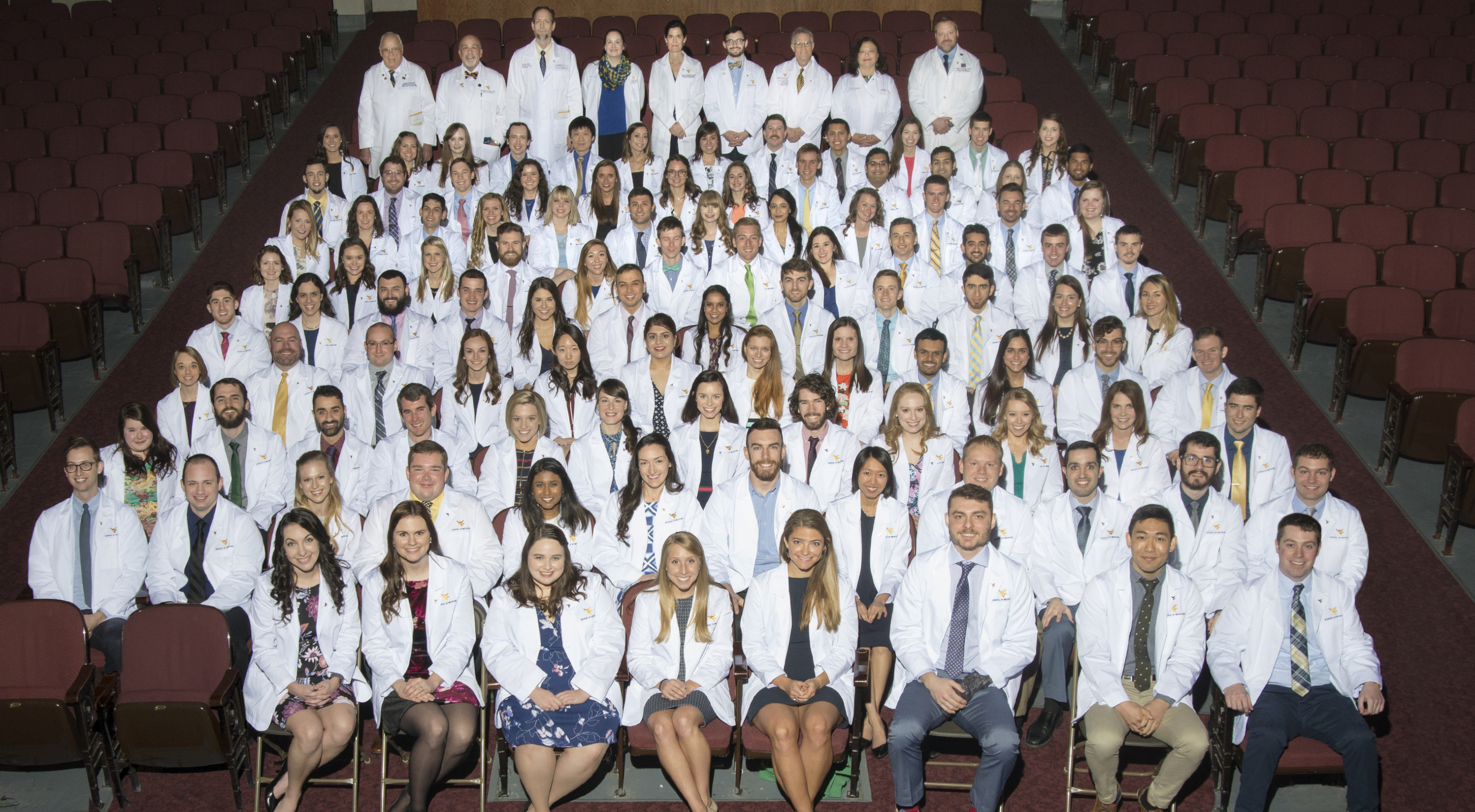 The 2019 white coat ceremony will be held on Sat., March 23 at 2 p.m. at the Morgantown Events Center at the Marriott at Waterfront Place.
WVU held its first white coat ceremony on January 26, 1996. Contrary to the conventional white coat ceremony, our ceremony honors second year students and marks the transition from basic sciences to clinical sciences—from reading about illness and disease to diagnosing it, and from learning about treatments to prescribing them. The ceremony stresses the importance of the doctor-patient relationship and the relevance of the white coat as a cloak of compassion.
The alumni association sponsors our white coat ceremony annually, where students nearing completion of the second year of the curriculum are cloaked with a white coat that has been sponsored by an alumnus or faculty member.