Brain Camp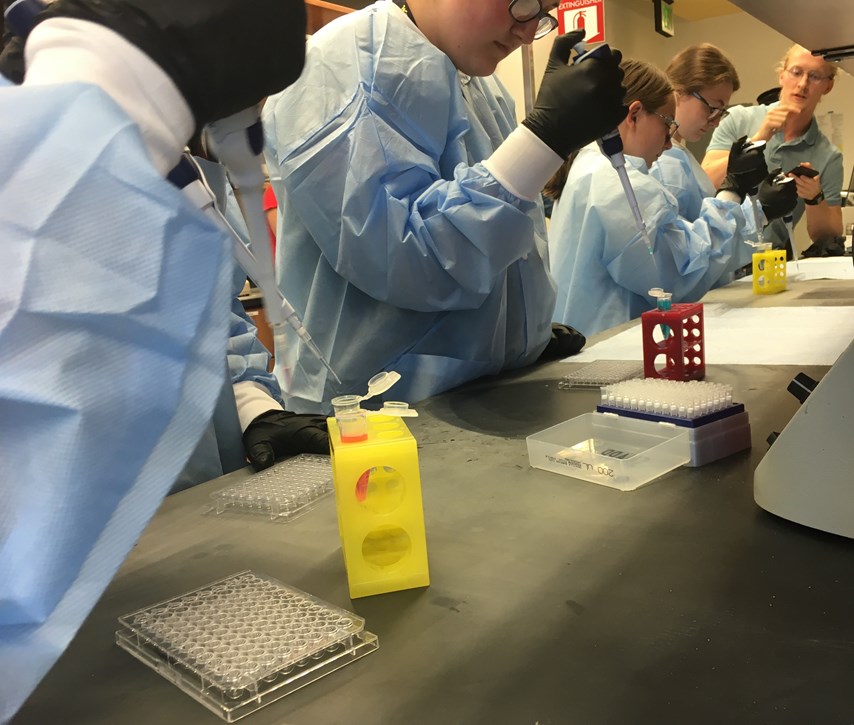 The WVU Department of Neuroscience & Rockefeller Neuroscience Institute are pleased to announce the dates for 2024 Brain Camp! Camp is scheduled for July 14th - 20th, 2024. The co-ed summer camp is open to high school students entering 11th & 12th grade. Cost of Camp: $800 (Limited financial aid may be available upon request)
Brain Camp will limit the number of campers to 30 students on a first-come, first-serve basis
Brain Camp will take place at West Virginia University's Morgantown Campus
Students will attend presentations and demonstrations by the Department of Neuroscience faculty and graduate students. Brain Camp will provide students a unique opportunity to learn about a wide range of topics including:
Basic lab safety, research ethics, & the scientific process
Neuroanatomy (yes, there will be brains!)
Effects of light at night
Addiction and drug use
Impacts of stroke, cognitive aging, brain plasticity, & traumatic brain injuries
Behavior models
Human neuro-psych testing
Neurophysiological assessment for improving human performance
Motion capture and computer simulations of the human body
And more!
Students will be staying on-campus in a WVU residence hall (Lincoln Hall) for the week. Housing, meals, and transportation during camp will be included, and there will be evening programs or social outings. A tour of campus by a WVU Tour Guide will also be included! 
Please direct all questions regarding Brain Camp to Mx.Becca Rohn.
The Brain Camp application portal will open at 9am on Monday, January 8, 2024.
Want to know what our last Brain Camp was like? Check out the schedule and photos linked below!
See pictures from past Brain Camps
Are you a WVU student interested in becoming a Brain Camp Counselor?
Click to learn more!
If you are interested in donating to help sponsor a student's attendance to Brain Camp, please visit our Give page and donate under the Brain Camp tab.