Students
Students
PAs are medical professionals who work as integral members of the health care team to provide patient care in a wide variety of medical specialties and settings.  They are trained in the medical model to take patient histories, perform physical examinations, order and interpret diagnostic studies, develop treatment plans, and prescribe medication.  The profession is extremely flexible, as PAs are able to practice in nearly every medical and surgical specialty area.  PAs play a vital role in improving health by increasing access to care for patients living in rural and underserved areas.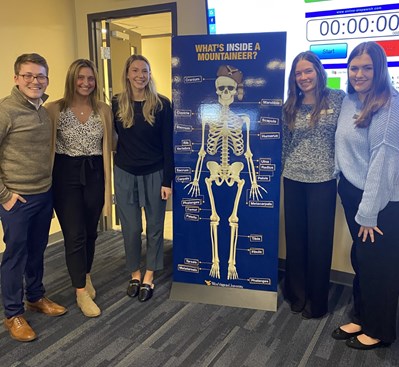 Career Outlook
Physician assistants are now recognized as one of three primary health care professionals in the U.S., and the employment outlook is excellent.  The U.S. Department of Labor reports that the median annual salary for physician assistants in 2017 was $104,860.   In 2016, there were 106,200 physician assistant jobs, and by 2026, an additional 39,600 jobs are projected.  In February of 2018, there were 45 vacancies for physician assistants in West Virginia alone.
Students wishing to pursue a career as a physician assistant can contact the Pre-Health Professional Development Office for assistance in developing an action plan.