Eric Kelley named FASEB's Vice President-elect for Science Policy
Eric E. Kelley, a classically-trained redox biologist, was named Vice President-elect for Science Policy at the Federation of American Societies for Experimental Biology (FASEB). His term begins July 1, 2022.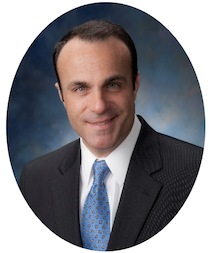 "I am honored and equally excited to serve as Vice President-elect for Science Policy. I look forward to working with the Board of Directors, advocating on behalf of public policy topics, feder
al initiatives, emerging issues of importance to the Federation and the biological and biomedical research community as well as topics critical to Idea states such as West Virginia," said Kelley.
He is currently Professor and Associate Chair of Research in the Department of Physiology and Pharmacology at West Virginia University (WVU) Health Sciences Center. He received his doctorate in Free R

adical Biology at the University of Iowa (cancer background) and conducted his postdoctoral studies at the Center for Free Radical Biology at the University of Alabama at Birmingham (cardiovascular background). After serving as faculty in the Department of Anesthesiology and Director of the Vascular Medicine Institute's Free Radical Facility at the University of Pittsburgh (cardiopulmonary/obesity background), he joined WVU's Department of Physiology and Pharmacology. He continues to pursue redox-related aims in the context of obesity/diabetes as well as cancer.
Kelley has been active in the Society for Redox Biology and Medicine (SfRBM), a FASEB member society, for many years in several roles, including Vice President, Councilor, and Young Investigator Award chair. He served simultaneously as SfRBM representative to the FASEB Board and member of the FASEB Science Policy Committee from 2017 to 2018 and has served two terms on the FASEB Executive Committee.