General Surgery
Message from the Program Director:
The Association of Program Directors in Surgery (APDS) has recommended that all interviews for this coming application season (Fall 2021) be conducted virtually.  It also recommends that First Round Interview Offers be released no earlier than October 27, 2021.  The West Virginia University General Surgery Residency supports these recommendations.
We will offer all interviews in the virtual format and will release our first round offers on October 27, 2021.
Interview dates for 2021 will be
November 6 (Saturday)
November 20 (Saturday)
December 4 (Saturday)
December 17 (Friday)

On behalf of the entire faculty in the Department of Surgery at West Virginia University, I would like to welcome you to our General Surgery Residency Program home page.

General surgery training is one of the defining experiences in the life of any individual who completes the process.  The program at WVU is a 5-year clinical program where trainees are given an opportunity to develop professionally in three areas: clinical experience, educational commitment and research.

It is through commitment in each of these 3 pillars that trainees can expect to meet their long term career goals, whether it be in the pursuit of fellowship opportunities or success in a career as a practicing general surgeon. The Department of Surgery is focused on providing excellence in each of these 3 areas. 

The majority of clinical opportunities take place at Ruby Memorial Hospital.  Ruby is a 635-bed tertiary care hospital that offers the full depth and breadth of general surgery and surgical specialty experience(s). Ruby is an American College of Surgery verified Level 1 Adult Trauma Center and a Level 2 Pediatric Trauma Center serving a population of 1.3 million people. Opening in 2021 will be our new 120 bed Children's Hospital.  Limited numbers of surgical fellows allow residents within our program to gain unparalleled experiences in advanced surgical procedures across the entire spectrum of general surgery including vascular surgery, cardiothoracic surgery, pediatric surgery, surgical oncology and trauma/critical care. Additional sites include the Louis A. Johnson VAMC in Clarksburg, West Virginia, and a 1-month rotation in solid organ transplantation at Baylor Scott & White Dallas, Texas, in the PGY 3 year. By the completion of the 5 years of clinical training, graduates of our program routinely finish with over 1,000 major cases and excess numbers of cases within all of the defined categories.  This past year (2020) our residents finished with an average of 302 Chief cases and 1190 total cases, despite the Covid-19 pandemic.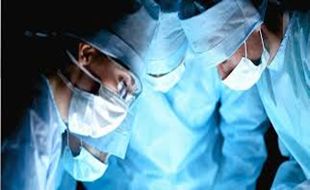 In addition to clinical experience, the residency is committed to providing structured educational support for its residents in the form of protected weekly educational time. Wednesday morning is our protected education time for Morbidity & Mortality Conference, Grand Rounds, our Fresh Tissue Training Program, and Skills Lab Curriculum and other conferences. We are a testing center for FLS and FES certification and our residents  become FLS and FES certified by the end of the PGY 2 year, preparing them for the senior resident operative experience and a basis for robotic surgery training.  We are a credentialed ASSET course site and our residents take the ASSET course here with us at the end of the PGY 3 year using our fresh perfused  FTTP resources in anticipation of their time as Chief of the Trauma Service.  Our Robotic Curriculum, currently being developed by Dr. Boone) is on par with the finest Surgical Oncology Fellowship.  A vast array of additional education resources are offered, including access to the SCORE curriculum, TrueLearn question bank, SESAP resources, and the WV STEPS simulation center among others. This commitment has allowed our graduates to experience great success on the American Board of Surgery qualifying and certifying examinations.
Diversity is important to us.  Our residents and faculty come from many backgrounds.  We pair our residents and faculty in our mentorship program with this in mind.  We are an institutional member of the Association of Women Surgeons (AWS).  Resident support is also important.  Our top two ABSITE scorers are rewarded with a trip to the American College of Surgeons Clinical Congress each fall.  We also provide loupes, iPads and an educational stipend for each resident and membership to ACS, SAGES and AWS.  Parking is close by and free.
We are very excited about our Fresh Tissue Training Program.  At the beginning of the academic year, our trauma team works on many trauma procedures, including peripheral vascular injury, IVC injury, thoracotomy, and cardiac injury.  In the spring our general surgery teams work through open general surgery including hepatectomy, femoral hernia and open common bile duct exploration as well as vascular surgery and thoracic surgery.
Basic science, translational, clinical, and educational research opportunities exist for residents of our program whether they choose to pursue them in the context of their ongoing clinical training or in the form of dedicated protected research time. Residents in our program have a proven record of accomplishment of presenting their research in a variety of forums including local, state, regional and national meetings.  In addition, residents have also had success in publishing their work in peer-reviewed journals.
It is my personal commitment and the program's commitment to our residents that at the completion of residency, our graduates are prepared for a successful general surgery practice or the fellowships of their choice. Our graduates have consistently proven themselves capable and ready to "hit the ground running."
I would like to personally thank you on behalf of the entire Department of Surgery for taking time to learn more about our residency program. Please feel free to contact us at 304-293-1254 with any questions.
Warmest Regards,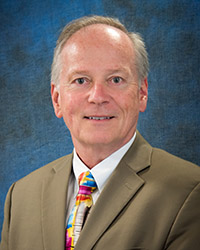 David Borgstrom, MD, MBA,  FACS 
Program Director, General Surgery Residency Program
Professor of Surgery
West Virginia University
Program Information
General surgery residency program at the WVU-SOM is a five (5) clinical year training program.
Five categorical positions per year of training.
Three preliminary surgery intern positions available each year. Excellent preparation for advanced program matches such as radiology, radiation oncology, ophthalmology and anesthesia, for example.
Commitment to excellence in clinical service, education and research.
ACS Verified Adult Level 1 Trauma Center.
ACS Verified Pediatric Level 2 Trauma Center.
ASSET, FES, FLS training and testing center
RTTDC, ATLS, FCCS
Commitment to preparation for general surgery practice and competitive fellowships.
Commitment to the care of West Virginians and patients from everywhere.