Plastic Surgery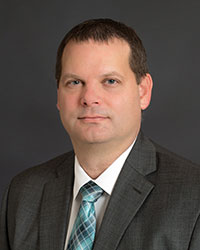 Aaron Mason MD, FACS, FAAP
Program Director

Message from the Program Director:
I am excited to announce a new opportunity in plastic surgery training at West Virginia University, and I am privileged to have participated in the inception, design, application, and execution of West Virginia's first plastic surgery residency program. As a plastic surgeon and pediatrician, having completed three residencies myself, I am intimately aware of the life of a resident and excited to be able to pay forward those experiences into programming that trains our next generation of plastic surgeons. My experiences were very positive and it is my intent to convey the same to our trainees. I have taken every effort to evolve a comprehensive experience that complies fully with American Council for Graduate Medical Education (ACGME) and the Plastic Surgery Residency Review Committee (PS-RRC) recommendations and regulations and has been fully vetted and certified by both governing bodies. Matriculation into the programming is equally exciting and I look forward to encouraging robust applicants to investigate us in their search for education in plastic surgery.

Our program accepts one new resident per year; to follow a 6-year track directly from medical school that incorporates both surgery in general as well as focused time in plastic surgery.  All applications will be selected from ERAS and processed through the NRMP.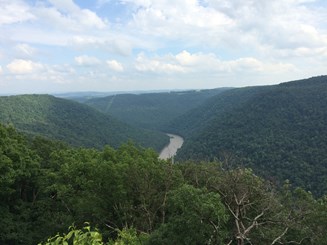 Four full-time faculty cover the spectrum of general Plastic Surgery as well as each of the sub-disciplines including microsurgery, craniofacial surgery, pediatric plastic surgery, and hand/upper extremity surgery. In addition, we partner with outside surgeons to provide burn and private practice experiences. Working together with colleagues across multiple specialties within the West Virginia University Medicine family the program is designed to provide a progressive clinical education that promotes competency and independence. Throughout the training program, we encourage resident participation in research and quality improvement endeavors that lead to local and national exposure. Presentations at meetings are encouraged.
As we embark on this exciting new chapter for West Virginia University Medicine and the state of West Virginia, we will undoubtedly write a story that is uniquely ours.   I invite you to participate in that voyage. I am committed that our graduates will be among the best in the nation and I look forward to working with those who matriculate toward that end.
All applicant material should be sent to:

Plastic Surgery Residency Program Manager
Department of Surgery, PO Box 9238, HSC-S 7th Floor
Morgantown, WV 26506-9238
(304) 293-7480


Any inquiries may be directed to:
Aaron Mason, MD, Program Director
WVU Department of Surgery, Division of Plastic Surgery
RCB-HSCS, PO Box 9238
Morgantown, WV 26506
(304) 293-7480
acmason@hsc.wvu.edu
Prerequisite Education
The applicant to the Integrated Model must have received an MD or DO degree from an institution accredited by the Liaison Committee on Medical Education (LCME) or the American Osteopathic Association (AOA).  Graduates of schools of medicine from countries other than the United States or Canada must present evidence of final certification by the Education Commission for Foreign Medical Graduates (ECFMG).