About Us
Message from the Chair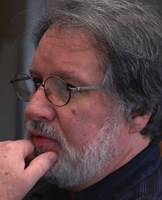 Welcome to the Department of Biochemistry in the West Virginia University School of Medicine. There are ~24 faculty with primary appointments in the Department and another ~5 faculty with joint/adjunct appointments, all of whom are actively engaged in the Department. Our research strengths broadly fall into the areas of metabolism, neurobiology, cancer cell biology, protein biochemistry, biophysics and regulation of gene expression. Our research interests in most of these areas align with strategic initiatives in the School of Medicine and Health Sciences Center. While much of our research focuses upon biochemical mechanisms, the broad impact of our research is highly relevant to human development and disease. Biochemistry faculty are members of West Virginia Clinical and Translational Science Institute (WVCTSI), the Obesity, Metabolism and Diabetes program of the Prevention Research Center, the Mitochondria, Metabolism and Bioenergetics (MMB) research group and/or the WVU Cancer Institute.
The Department is also the administrative home of the Biochemistry and Molecular Biology (BMB) Graduate Program and in addition to BMB graduate students, Biochemistry faculty also serve as the mentors for PhD students in the Cancer Cell Biology Graduate Program, the Neuroscience Graduate Program and the Cellular and Integrative Physiology Graduate Program. The current graduate student census in the Department is in the low to mid- twenties. The Biochemistry faculty are strongly committed to training all of the students, both those in the BMB program and those in other programs but resident in Department labs.
The faculty and students in the Department of Biochemistry are striving to provide a supportive, collegial and collaborative environment to maximize everyone's potential in our research and teaching missions. We also strive to provide a challenging environment to establish and sustain a culture of success among our faculty, students and alumni. I encourage you to explore the web site to learn more about the growing research programs in the Department, our efforts to mentor junior faculty, our commitment to the graduate and professional teaching missions and our history.