Housing
Dunlop Hall
The apartments available for visiting students are limited to the time period coinciding with the rotation.
Apartments are complete with major items of furniture. Apartments 12 & 17 have twin beds in three separate bedrooms with a shared living area. Apartment 23 is a two bedroom unit with full size beds. Bed linens, towels, dishes, flatware, cookware and utensils are not provided.
Each apartment is equipped with central air/heat and television cable hookup with a small TV.
Keys include apartment front door, bedroom (apartments 12 and 17 only) laundry room, recreation room and mailbox. The laundry room key fits all outside doors to Dunlop Hall, as well as the boiler room. The boiler room is located in the basement and is where trash is to be disposed. The laundry room with coin operated washers and dryers and the recreation room are also located in the basement. All outside doors are locked from 4:30 p.m. to 7:00 a.m. except the main front door which remains open at all times for access to elevators and mailboxes.
When vacating apartments, remove all trash and personal items. Keys and pagers are to be returned to the West Virginia University Office of Student Services, Room 3049 by 2:00 p.m. on the last day of rotation, if you are late leaving rotation please leave the key/parking card in the wooden box outside the student lounge , room 3049. Call Student Services at 347-1355, if other arrangements are necessary.
In case of an emergency, call the Housing Manager, John Anderson at 345-0171, 8:00 a.m. - 4:30 p.m. Contact the Security Office at 388-5572, if the Housing Manager is unavailable.
The address for Dunlop Hall is 3000 Staunton Ave., Charleston, WV 25304.
Parking is available in the garage, as well as other non-restricted spaces that adjoin the apartment building.
No Pets are permitted.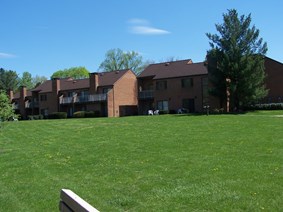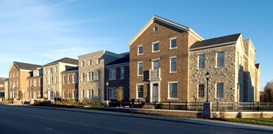 Maier Village is a few blocks away from the Charleston campus. The facility offers one, two and three bedroom apartments.
Jefferson Place is a complex of apartments near the heart of downtown Charleston, within walking distance of CAMC's General hospital.