Career Opportunities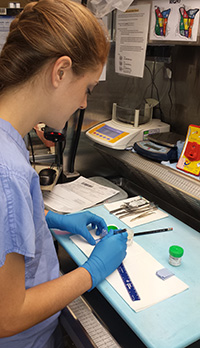 Currently there are more job openings in the field of Histology than there are qualified applicants. The retirement of baby boomer workers, an expected increase in surgical specimens and the development of new tests attribute to the high demand for qualified Histotechnologists.
Histotechnology is a career with many diverse specializations and job opportunities.
Hospitals
Veterinary Pathology
Laboratories
Marine Pathology
Industry
Forensic Pathology
Research
Public Health
Graduates from the program have the skill and education to pursue higher level job positions, such as management. They may also choose to continue their education in graduate school in the medical, dental, pathologists' assistant or basic sciences fields of study.